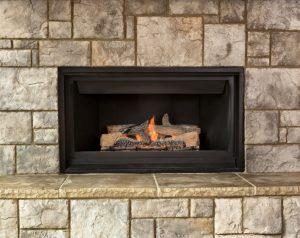 Having a gas fireplace in your home is a great way to enjoy ambience, warmth, and high energy efficiency. These are great options for anyone who has decided that they are done with having to buy or chop wood logs to enjoy a good fire in their home. With that said though, gas fireplaces are still going to require regular upkeep if you want them to work properly. That is what [(site_name)] is here for.
We've been providing reliable services to Minneapolis residents for years. We are the pros when it comes to handling your gas fireplace maintenance, repairs, and more. If you didn't know that your gas fireplace needed maintenance, let us tell you a bit more about why you should schedule regular upkeep if you want to keep enjoying this home system.
3 Facts About Upkeep For Gas Fireplaces
Our team provides gas fireplace services in Minneapolis which includes maintenance. If you didn't realize that you needed this service because your gas system doesn't have the same needs as a wood-burning fireplace, we'd love to tell you more about the facts behind why you need regular upkeep:
Gas fireplace maintenance is a yearly requirement. While you may not be dealing with the soot and debris that come with a wood-burning fire, a gas fireplace still needs to be serviced at least once a year. This combats the problems that come from loose parts and dusty build-up.
Yearly upkeep reduces safety risks. A gas fireplace isn't going to create sparks that can light your home's carpet, but this doesn't mean they don't come with their own safety hazards. For example, without maintenance, you may encounter a loose connection in your fireplace that creates a gas leak in your home.
Maintenance keeps your fireplace clean. Even without the creation of soot from burning wood, your gas fireplace is going to start collecting a build-up of dust and debris. While this may not seem like a big deal, it can create potential problems for your safety and for the operation of your fireplace. Maintenance will address any dirt and dust, helping your gas fireplace work better and even smell better too.
Professional Technicians For Your Fireplace Maintenance
Gas fireplaces are great systems for the modern home when you want to boost your energy efficiency and optimize your heating comfort too. While these systems require a little less upkeep than a woodburning fireplace might (no need to clear out soot every day) that doesn't mean that they don't need help from a professional technician. For one thing, only a trained professional has the licensing and certifications that allow them to safely and legally operate on your gas system. For another thing, a pro will be able to provide the services you need and actually keep your gas fireplace in prime working order.
When you need a professional that you can rely on for your gas fireplace services, from maintenance to repairs and more, you can come to us. We've been helping residents with their fireplace upkeep for years.
Contact 2nd Generation Chimneys, Inc. to schedule your gas fireplace upkeep.