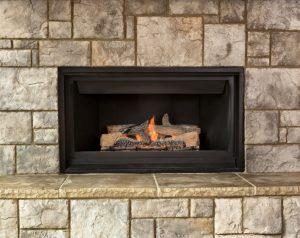 You are staring at a fireplace that is filled with sooty dust and dreading needing to clean it out for what feels like the billionth time. Aside from the fact that you've gotten quite good at chopping wood to save a little cash, this fireplace truly feels like it is more work than it is worth at this point. And you don't want to swing an axe even one more time.
What if we told you that with a simple phone call you could change all that? Because, in actuality you can, thanks to the gas fireplace.
Gas fireplaces may seem like they aren't as effective as a regular wood and flame fireplace but we can assure you they are. Even better, gas fireplaces can offer the comfort of a regular fireplace but do so in a more environmentally-friendly manner.
If you are interested in learning more, keep reading!