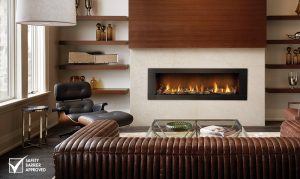 Gas fireplaces are becoming increasingly used throughout the entire country. These types of fireplace systems are well known for being more efficient and easier to manage. But there is plenty to learn about these systems.
Gas fireplaces (and wood-burning fireplaces as well) have more parts to them than you might realize. What's more, there is a lot to understand about them that can help keep you safe. We want to help. Along with expert services, we can answer your Frequently Asked Questions about gas fireplaces.
Here's what you need to know.