Fireplace Installation in Minneapolis, MN
Whether you need a wood insert, or wood stove, 2nd Generation Chimneys is the place to call. We also repair and clean all types of wood burning chimney systems.  If you aren't sure if it's time for a new fireplace, or you want to know what the most efficient heating system is for your home, call us any time. We're happy to answer questions or set up an appointment.
---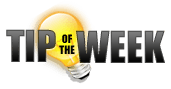 When thinking about your new fireplace installation in Minneapolis, MN make sure that the type of stone, wood, or decoration that you would to like utilize is compatible with the type of fire you would like to burn in your home. For example some fireplace inserts are available for decorative use only, so make sure you check with the 2nd Generation Chimney technicians before you get your heart set on a specific design.
---
Wood Insert Installation & Service
Old fireplaces can be outdated, draft, and downright dangerous after years of abuse and neglect. Luckily, wood inserts can be high-efficiency heat-producing systems that are inserted into your old fireplace. Wood inserts are a wonderful solution to a drafty, dysfunctional fireplace that grants you warmth and ambiance. Not only are these systems effective at providing comfort for the whole family, but they're also hyper efficient and can provide quality heat without gobbling up too much wood.
Wood Stove Installation & Service
If you require a wood stove installation, our technicians can install it for you. While wood-burning stoves might not require as many frequent repairs as other stoves, you're going to want yours to be professionally installed to avoid future problems. These components also run on electricity, which could increase your utility bills. Our technicians can answer any questions you have about installing a wood-burning stove. Call us before you begin shopping for stoves, and we can also schedule a time to install your new stove once you've chosen the type that best suits your needs.
Electric Inserts and Electric Log Sets
For homeowners who want a convenient fireplace that doesn't need any natural gas power and creates no hazardous emissions, an electric insert or electrical log set may be the best option. These are cost-effective choices, easy to install, and they don't even require any ventilation. The newest electric fireplaces have more realistic and attractive designs than ever before, and they're an almost worry-free addition to a house.
Professional Fireplace Installation Experts in Minneapolis
At 2nd Generation Chimneys, we train and equip our technicians for any kind of fireplace installation. We install wood inserts and wood stoves. We also offer quality chimney sweeping services and repair services for your entire chimney system. We proudly serve all of the Twin Cities area. Give us a call today!
Call Us Today!