If you used your fireplace a lot this winter it is definitely time to inspect and clean your chimney.  By keeping your chimney clean, you will ensure your family's safety and the integrity of your chimney.  Anytime a household goes a few years without chimney inspection or cleaning the risk of poor ventilation, chimney fires, and creosote build up increases significantly.   Take advantage of 2nd Generation Chimney's terrific deals right now to improve your home's safety and overal chimney functionality.
One of the three great deals 2nd Generations is putting on right now is a chimney inspection and cleaning for only $119, after buying a damper.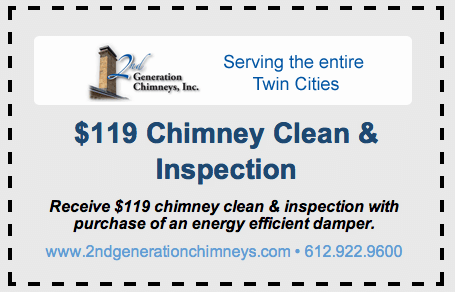 If you want a picture perfect idea of the inside of your chimney, take advantage of our $40 savings on chimney video inspection and cleaning.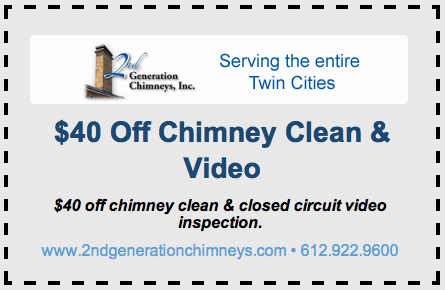 For more great deals on chimney cleanings and inspections please visit 2nd Genertaion Chimney's promotion page.