A fireplace is a soothing, comforting source of heat when the whole family is gathered in the living room, playing games or watching television and making the most of a cold evening.
We hope we don't have to tell you that you shouldn't be using your fireplace as a primary source of heat. This is expensive, first of all, and it can be unsafe. You should never use a fireplace unattended, and it can only really heat one area of the home anyway.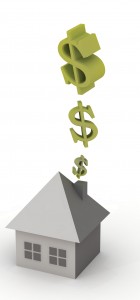 This winter, you may use both your heating system and your fireplace. If so, we want to make sure your home works as efficiently as possible and that you get the most out of both of these comfort systems. Follow these tips to make sure your fireplace and chimney don't contribute to higher energy bills than you need.