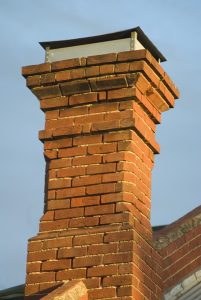 Summer is finally here, and you've quit using your fireplace and chimney for the changing seasons months ago. Why should you have to worry about the condition of your chimney now? If not, you might be stuck with problems that make it impossible to use your fireplace and chimney during the winter. Even worse, you might not know about problems within your chimney that make it incredibly unsafe to use.
Summer is the perfect time to schedule that chimney inspection and make sure your home has an extra layer of protection from fire. Repairing your chimney could also help protect your home from water leaks throughout the year, preventing you from having to spend thousands to for water damage repair and mold restoration. Here are just a few of the repairs we make for homeowners for their chimneys during the off-season.
Tuckpointing
The masonry of a brick and mortar chimney can wear down over time. While some people believe this might make a home seem more rustic, they don't realize how incredibly dangerous all those cracks in the masonry can be. Take a look at the photo here and notice how the spaces between the brick are cracked and chipped. It might not make a huge difference to your chimney aesthetic, but that's not the problem. A potential chimney fire could work through these cracks with ease, potentially spreading to the rest of the home.
Tuckpointing is a process to seal the joints, and it's more difficult than it may seem. Not just any material will work. An experienced chimney technician should be able to match up available materials with the older material your chimney may have used, in order to further fireproof it.
Waterproofing the flashing
The chimney flashing is the angled corner where the chimney meets the top of your roof. Sealing off this edge can be quite tricky, and the flashing can wear away over time. This allows for rain or snow to seep into your home, potentially damaging your roof, chimney, and the structure of your home and leading to mold and mildew development. Repairing the leaky chimney flashing is a job for a trained chimney sweep.
Chimney crown restoration
The chimney crown serves a few useful purposes. First, it helps to keep little critters out of the chimney. Second, it prevents water damage from affecting your chimney. Water damage is the biggest threat to any chimney, slowly wearing away the masonry. If the chimney crown becomes worn down, you'll need to schedule professional repairs or chimney crown replacement to continue to guard this structure.
Replacing a Damper
The chimney damper inside of the chimney is the barrier near the fireplace that you can open as ventilation when you start a fire or shut in order to save energy on your heating bills. In the summer, your damper should be shut for the season. If you have trouble closing or opening the damper, it may be sealed shut due to rust or debris. A technician might have to replace the damper, but it's worth it to have control over your fireplace and chimney.
Contact 2nd Generation Chimneys, Inc. for chimney repairs in Minneapolis, MN today.