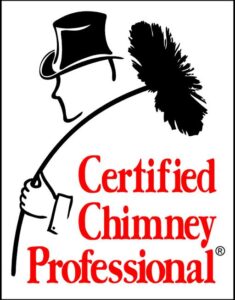 A fireplace and its chimney look lovely in your home but they are far more than a part of the decor. Your fireplace and chimney are considered a home system, kind of like your heater.
While the operation and use of your fireplace and chimney aren't nearly as complicated as that of your furnace, we want to remind you that this system does still need upkeep. Keep our team in mind when you need fireplace or chimney services in Minneapolis, MN. We are professionals you can rely on.
1. Spalling bricks
Do you have a brickwork chimney? If so, you may notice that, over time, bricks begin to fall apart and come loose. These are spalling bricks and they are a sign that moisture has found its way into the masonry of your chimney. We can help to address this and repair your chimney.
2. Tilting chimney
Another sign of a problem with your chimney's brickwork is that you have a tilting chimney. The tilt is likely to be due to missing bricks leaving gaps in the masonry. The problem with this is that, if the tilt is bad enough, it can lead to cracks or splits within your chimney flue. Make sure to come to our team to address this.
3. Cracked fireplace masonry
The brickwork on your fireplace isn't the only aspect you should pay attention to. If you have a brick face to your fireplace, then you will want to monitor this area for cracks in the masonry or bricks as well. This will also be a sign of moisture incursion that will worsen over time until a professional addresses it.
4. A faulty damper
Your damper is important to your home comfort all year long. If your damper is stuck open or closed, it won't allow the proper airflow at the right time. Likewise, a damper that has begun to rust and fall apart will also lead to airflow issues. Dampers can be kept up through regular maintenance but we are also able to repair them when needed.
5. Chimney crown cracks
Your chimney crown plays an important role in helping to keep debris out of your chimney throughout the year. However, much like your damper, this aspect of your chimney can fall prey to time and the elements. If your chimney crown starts to crack, you can come to our team for repairs.
6. Smelly creosote build-up
Creosote is created from the combination of dirt and other debris and moisture, coating the inside of your chimney flue and sometimes your firebox (the interior of your fireplace.) The issue with creosote isn't just that it looks bad. It also will start to smell bad too and presents an increasingly large fire risk to your home. Regular chimney inspections and cleaning services are helpful in keeping creosote build-up at bay.
Whatever you need to keep your fireplace and chimney in optimal working order, you can count on our team to get the job done right and done safely.
Contact the Certified Chimney Professionals at 2nd Generation Chimneys, Inc. today.