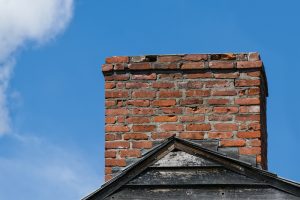 When you look at a chimney made of bricks, would you imagine that there is another component inside of it that is vital to the whole system? Chances are that unless you've dealt with a chimney flue before, you may not realize that the chimney is nearly the exterior "covering."
Today's chimneys have a tube within them known as a flue. This part is vital to your ability to use your fireplace safely and easily. As you can imagine, you'd want to reach out for help from an expert when something goes wrong with your chimney flue. Here is why a problem with your flue is well worth a call to professionals to schedule chimney repair in Minneapolis, MN.
The Role of Your Chimney Flue
If you have a chimney in your home, you have a flue. At least, you should have a flue for the sake of your safety and health. Chimney flues are built to protect your home from possible combustion due to heat transfer, protect your masonry from the byproducts of the fire (creosote), and provide better efficiency for your fireplace overall.
Today's chimney flues or chimney liners are made of metal or are cast-in-place. They are made to last for a good long while and offer a great deal of protection. However, they won't last forever. Over time, stress and consistent use will take their toll on your flue and can leave it in need of repairs. That's where we come in!
What Can Go Wrong With My Flue?
So, what can actually go wrong with your chimney flue? Regular use and the wear and tear that comes with it can and will take their toll. The ultimate result of this will be the creation of cracks in your flue.
There is more than one reason why this is a problem.
Firstly, cracks in your chimney flue can allow drafts and moisture from the outside of your home to get in. This means the next time it rains, there is a chance your fireplace will end up dripping wet. What's more, those drafts can push carbon monoxide and smoke back into your home rather than allowing it to head outside where it belongs.
Another reason that a damaged flue is a problem is that a crack can allow creosote to impact your chimney's masonry. As you can guess, creosote and chimney masonry aren't friends. As creosote builds-up, it can increase the risk of a chimney fire which is very dangerous.
Handling a Flue That Needs Repairs
You may be wondering by now whether or not you can prevent issues with your chimney flue.
While chimney repairs aren't completely avoidable you can keep them to a minimum by scheduling regular chimney inspection and a chimney cleaning each year. This can help prevent some of the wear that can create cracks. Additionally, if the flue does have a crack already, this can be spotted during an inspection and addressed before it starts to mess with your comfort.
When you need reliable chimney and fireplace services, you can contact 2nd Generation Chimneys, Inc.