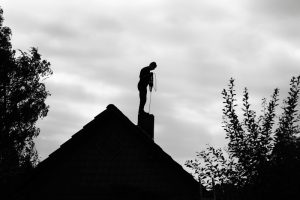 Would you let an amateur clean your teeth? Or would you make a DIY attempt at a major repair on your car? We certainly hope the answer to these questions would be no!
Some jobs are best left to the professionals. In the examples we just listed, you should visit a dentist or a car mechanic who is trained and licensed to perform the work your need. The same concept applies when it comes to cleaning your chimney. You need to work with a professional.
Professional services for your chimney aren't just recommended, they're necessary for the sake of your chimney's wellbeing and yours too. Let's look at the difference a professional can make when they perform your chimney cleaning in Minneapolis, MN.
What a Professional Chimney Cleaner Brings To The Table
So, why schedule chimney cleaning with a professional technician? Because a professional has a lot to bring to the table that benefits you and your home. Here are the key advantages a professional has:
They're licensed
A chimney technician doesn't get their job just by asking. They need to go through the correct classes and training programs to earn a license to do what they do. This certifies that they have learned everything needed to get the job done right and have proved they have this information.
They're trained and experienced
Those licenses to work on your chimney are backed by a large amount of training and schooling. That training gives your professional the knowledge they need to perform services such as chimney cleaning in the correct way. When we say correctly this means that these professional services leave your chimney fully clean without causing damage or causing any additional problems.
They have the right tools
Put down the duster, it won't help when it comes to cleaning your chimney. A professional chimney cleaner is going to have the appropriate tools to get your chimney clean and clear. This can include a specialty vacuum, metal brooms and brushes, and more.
Why Schedule Regular Chimney Cleaning
Now that you know why your chimney should only be cleaned by a professional, let's take a quick moment to see why you should scheduling this service in the first place. Chimney cleaning is important to keep this part of your home working properly and safely.
Chimney cleaning removes animal debris.
Animals can find their way into your chimney when it is being used less. This can leave behind things like nests, droppings, and other debris. Chimney cleaning can remove this debris so it won't impact your ability to start your fire up later this year.
Chimney cleaning gets rid of creosote.
Creosote is a tar-like substance created in the process of burning wood or even igniting gas. This substance can collect in your chimney and needs to be cleaned out to prevent a risk of a chimney fire.
We Are Your Chimney Professionals
When you are on the hunt for a professional technician to clean your chimney, you can come to our team. We've served homes throughout Minneapolis for years. Our technicians are trained, certified, and ready to provide the services you need.