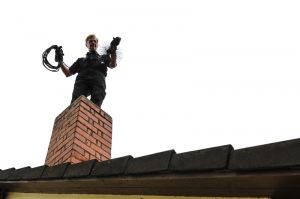 Your chimney is supposed to provide a one-way exit route for the combustion gases and soot created by a fire in your fireplace. Your chimney may not be able to do this effectively if it's dirty.
It may feel silly to think of a dirty chimney being a bad thing but it's true. Over time, especially after a season of heavy use, your chimney flue may become so caked with debris that it starts to do the opposite of what it should. That's why regular upkeep of your entire fireplace and chimney system is so important.
Let's discuss the negative impact of a dirty chimney so you know if and when to schedule a chimney cleaning in Minneapolis, MN with our team.