Here at 2nd Generation Chimneys Inc., we know the importance of maintaining and inspecting your chimney to ensure proper function and safety. The Pixley family has been maintaining, inspecting and repairing chimneys for generations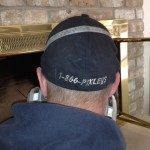 and offers three levels of inspection to suite your needs:
Level 1 Chimney Inspection: During your yearly chimney sweep appointment, our technicians will inspect all the readily accessible components including the damper, smoke chamber and firebox to look for obvious issues that need repair.
Level 2 Chimney Inspection: Offers a more comprehensive look at your chimney by accessing crawlspace and using special equipment. Flue size will also be assessed for compatibility with your fireplace or furnace and recommendations made to resolve any issues found.
Level 3 Chimney Inspection: This inspection is the most comprehensive including all components from Level 1 and Level 2 inspections as well as removing the crown or other permanent structures to gain better access to the chimney. This is only done if absolutely necessary, so it is best to receive the professional recommendation from one of our expert technicians to determine which level is best for you.
No matter the level, David Pixley and his team of experts at 2nd Generation Chimneys will provide top notch service and recommendations to keep your chimney well maintained.