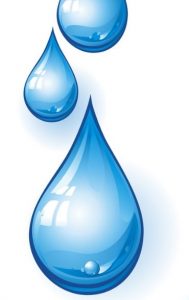 It may seem that a home's chimney was made to withstand anything that comes its way, especially something as simple as water. And yet, water damage is the number one reason chimneys require repair. With time, water can damage the inside of a chimney (especially as water freezes and expands in the winter).
This increases the chance that a chimney fire could spread to the outside of your home. It also increases the presence of creosote in your chimney, a highly flammable substance, which is what makes waterproofing so important.
The Steps of Waterproofing
Here's what you can do—with the help of a qualified chimney sweep—to keep water from damaging your chimney and creating a fire hazard.
Clean the chimney: The first step to take before doing any work on a chimney is to make sure it is completely cleaned. We do not recommend doing this on your own, as professional chimney sweeps have the tools and expertise to do the job right.
Make repairs: If you call in professional chimney sweeps, your chimney cleaning should also include an inspection. If a technician finds anything that could be a fire risk, it's important to repair the chimney before moving on with waterproofing.
Find the right product: There are hundreds of products that claim to help seal up chimneys or repel water. We strongly recommend choosing a water repellent rather than a sealant. Water vapor can still get into a chimney after sealing, and the sealant may just trap water vapor in. Unless you have professional technicians sealing leaks throughout the chimney, it's better to stick with a water repellent that keeps water out without clogging it too much.
Apply water repellent: Typically, waterproofing involves using a spray nozzle hose attachment to add water repellent to the top of the chimney, working your way down to completely cover it.
Add a chimney cap: A chimney cap can also be installed by local chimney sweeps to keep water from penetrating your chimney in the first place and keep out unwanted critters and nesting birds.
Whatever steps you choose to take to waterproof your chimney, the most important one is calling in qualified chimney sweeps to help you out.
Contact 2nd Generation Chimneys, Inc. for your chimney needs in Minneapolis, MN.