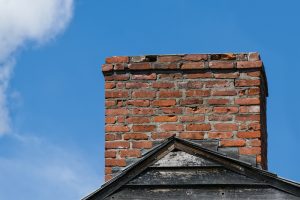 We are rounding into the summer season. That means warm days and nights and likely very little time wanting to be spent by the fire. So, you've (hopefully) closed the damper and shut the grill to give your fireplace a break for a few months. Done and dusted right?
Not quite.
While you may not be using your chimney or fireplace for a little while it would be a good idea to still pay attention to how this part of your home is doing. Let's say you already got your fireplace cleaned and pristine. Great. How is that chimney doing? If you neglect it for several months without checking for any outstanding problems, you may be in trouble come fall.
What Might Be Going On With Your Chimney
The sooner you discover a problem within your chimney, the sooner you can get an appointment scheduled for chimney repair in Edina, MN. Here are some potential problems that can pop up with your chimney that you want to get fixed ASAP.
A problem with the chimney flue: The flue inside your chimney is vital to the health of the masonry and the safety of your home. Your flue can develop problems over the years such as cracks or leaks. Make sure to have a professional do a chimney inspection to catch issues like this early.
Built-up creosote: Creosote is a material that can build up in your chimney after you use your fire. It is essentially soot mixed with moisture that sticks to the inside of your flue. If allowed to build up too much, creosote causes bad smells, airflow trouble, and even increases the risks of a chimney fire.
Trouble with your masonry: Have a brickwork chimney? You may have noticed that the chimney has started to tilt. This is known as tuckpointing and needs to be fixed as soon as possible. If the bricks on your chimney are simply aging and starting to fall or crumble, you also need prompt repairs.
Issues with the chimney cap or grating: Your chimney cap or grate helps protect the interior of your chimney from moisture, leaves, and even animal debris. If your chimney cap is cracked or the grate has a tear you will want to get these items fixed up to help protect your chimney.
Why Now?
As you can see there are plenty of problems that your chimney can encounter. You don't want to avoid getting these problems fixed, even if your chimney isn't going to be "in use" for several months. By getting your chimney inspected, cleaned, and repaired now, you can avoid encountering trouble with this system later in the year when you want to use it more regularly.
Professional Chimney Services Are Our Specialty!
Looking for help getting your chimney into optimal shape ahead of time? Our team is here for you. The professional technicians at 2nd Generation Chimneys, Inc. have been serving homes in Edina and the surrounding areas for years and we are known for our expert work. We are trained and certified to provide the chimney care you need.