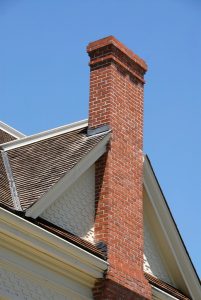 Having a chimney that is made with masonry is something that a lot of people love. We love them too–they are quite visually enjoyable, after all. Even chimneys that are on the older side can still be pleasing to the eye. But a "vintage" look can sometimes actually be a sign of a problem.
If you have a chimney with bricks that are in bad shape, it may mean that you need to schedule chimney repair in St. Paul, MN. This is especially important if you notice spalling bricks on your chimney.
Here is what you need to know about getting chimney repairs for problematic masonry.
What Are Spalling Bricks?
After years of handling freezing temperatures and then springtime thawing, your bricks may start to wear out. This allows moisture to get into the brick and damage it. This can cause the brick to crumble, flake, peel, or even fall out of the exterior of your chimney completely.
Why It's a Problem
As you can imagine, the loss of bricks around your chimney flue isn't a good thing.
Firstly, the worse some of the bricks get, the more they will impact the other bricks around them. Secondly, the risk of bricks coming out of your chimney is a safety hazard for anyone walking around outside the house. Thirdly, when your chimney develops spalling brickwork it can compromise the integrity of the flue itself, creating airflow problems and even creating spots for leaks.
Chimney Repairs Are a Must
If you notice that the masonry that makes up your chimney is in poor shape, it is best to reach out for repairs promptly. The state of your chimney will only worsen and become a bigger threat to your safety and the wellbeing of your home as the weather gets colder and wetter.
Chimney repairs may sound like a big time and money vacuum but when they are performed by a professional it will be a worthwhile investment. A professional technician can assess the issue and provide comprehensive and effective solutions. For example, if the issue that caused the spalling bricks originated from bad mortar, they can replace that mortar and fix the bricks to get your chimney back into shape.
Additional chimney repairs that we can make include:
Fixing chimney caps and grates
Chimney relining
Chimney sealing and resurfacing
With a professional, you are guaranteed to get the repairs you need done right the first time around. This means better performance from your fireplace and chimney this winter and less stress all around, along with improved safety and comfort.
The technicians on our team are all Certified Chimney Professionals and certified Certified Chimney Reliners. You can rely on our team to keep your chimney and fireplace in working condition. We make sure that you will keep warm when it matters most.
If and when you need chimney repair, you can always come to 2nd Generations Chimneys, Inc. Contact us today to schedule an appointment with a pro. Proudly serving the Twin Cities since 2001.