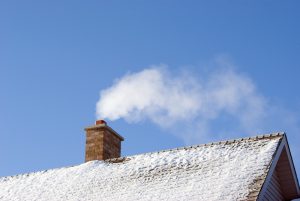 There's a reason we've decided to build our chimney out of brick and mortar — they're sturdy as heck! In fact, with the right care and attention, a masonry chimney can last well over 100 years, which is certainly a long time!
If you want your chimney to last for years and years to come, it's important to be aware of the problems that may occur and that you address them right away! In fact, there are a number of common problems that older chimneys face, and below, we have listed them for you. All you've got to do is keep reading to find out more! (And, of course, remember to contact us for your chimney repair in Minneapolis, MN!)
3 Problems We Find in Older Chimneys
Leaning Chimney
If your chimney is beginning to look more like a famous Italian landmark than it does a chimney, it's definitely time to call for repairs.  The cause of this is usually deterioration in the chimney's foundation, and it will require masonry work to prop it back up. This is an urgent job: a leaning chimney places enormous stress on the side of your home, and when the chimney does fall, it can take a large chunk of the wall with it. Of course, a collapsing chimney is immensely dangerous as well to anyone who might be nearby when it happens.
Cracking in Bricks and Masonry
No matter how sturdy bricks or masonry may appear, the ravages of weather, heat, and moisture can damage them. The biggest problem they encounter, especially in Minnesota with our snow-covered winters, is moisture entering into the flue and seeping between bricks. Even without sub-freezing temperatures, water can cause cracking in bricks; but it's much worse when the water turns to ice and expands, forcing gaps in the bricks and masonry. Make sure you have regular maintenance on your old chimney to see if it needs restoration due to cracked bricks. You should also invest in a chimney cap to keep moisture out.
Cracks in the Chimney Liner
The liner of the inside of a chimney is crucial for how well it is able to vent smoke and other combustion fumes outside of your home. Older chimneys often do not have liners, and therefore, we recommend having one installed. A brand new chimney liner is a great way to protect your chimney, prevent the buildup of creosote, and keep smoke out of your home!
Call in a Professional
Remember, chimney repair is definitely a job best left to the professionals. Trust us, you don't want to hire just anyone! Only a professional has the tools, training, and expertise to safely and correctly handle the complex needs of your chimney. Plus, they'll be sure to get the job done right the first time around! So, what are you waiting for? Call in your local chimney experts today!
To schedule your chimney repairs, or to learn more about our services, contact the team at 2nd Generation Chimneys, Inc. today!