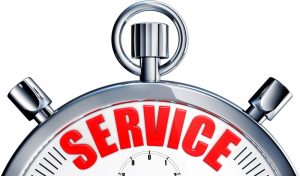 We know, we know: it's Spring…why should you even be thinking about your chimney when you're aren't going to be using your fireplace at all over the next few months?
Well, we are here to tell you that NOW is the perfect time to schedule your chimney cleaning services if you haven't done so already. Regular chimney cleaning in St. Paul, MN is important for a number of reasons. First of all, it's quite important for your safety. And secondly, regular chimney cleanings help to protect your home and your wallet from costly repairs!
In case you aren't yet convinced, keep reading below. We have listed just some of the many reasons why you should schedule your chimney cleaning this Spring.
Here's Why You Need to Schedule a Chimney Cleaning ASAP
As we mentioned above, there are numerous benefits of scheduling a chimney cleaning. These benefits include:
Reduced risk of fire: A major danger for a chimney is the build-up of creosote, a shiny black substance that is the byproduct of poor ventilation and inefficient wood burning. Creosote is highly combustible, and if enough of it builds up inside your chimney, it could catch fire. Obviously, a chimney fire is a big problem, as it jeopardizes the structural integrity of your home and can also put your family at risk. During your chimney cleaning services, though, your chimney sweep can remove the creosote that has built up inside of your chimney.
Proper venting: If the interior of your chimney becomes too dirty, it can prevent proper ventilation. This can cause dangerous exhaust, like carbon monoxide, to enter your home. Of course, for the safety of your family, you want to avoid the risk altogether, and therefore, you need to schedule your chimney cleaning services.
Allows for a thorough inspection: Before a thorough chimney inspection, your chimney must first be cleaned out so that your technician can see any chips or cracks in the masonry. As you may or may not know, your chimney requires at least one inspection a year to ensure your safety, but of course, that can only be done with proper cleaning.
Call in a Professional
Remember, it is important that you hire a professional to perform your chimney cleaning, as only a professional chimney technician has the proper tools, experience, and expertise to thoroughly clean out your chimney.
Sure, there might be plenty of amateurs willing to provide these chimney services for your, however, an attempt to save money could end up costing you much more in the long run. Therefore, it is better to call in a professional and get the job done right the first time around.
And remember, it is important that you schedule your chimney cleaning and inspection services at least once a year to protect your home, your family, and your comfort, so don't skip out on these services!
To schedule your chimney cleaning services, contact the experts at 2nd Generation Chimneys, Inc. today to get started!