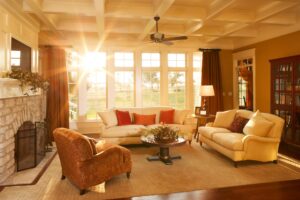 The chimney might appear flawless from the outside, but it may be hiding all manners of critical repairs on the inside. So how does a person with an untrained eye know when it's time for a chimney repair?
A quick chimney inspection from an expert will reveal potential problems that need to be looked into. In some cases, the professional may use a camera scan of the inside walls of the chimney to reveal areas that need urgent repairs.
So when should you schedule a chimney inspection? As a general rule, you should schedule a chimney inspection twice every year (because of soot and creosote buildup). However, you should sign up for an inspection right away if you notice the following 5 signs.