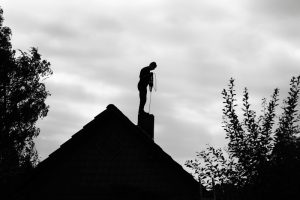 Spring has sprung! The birds are chirping, the bees are buzzing, and homeowners all across the country are starting their spring cleaning extravaganza! Now is the perfect time to clean out your garage, sort through your summer clothes, and get rid of the stockpile nick-nacks that have accumulated in your home. Oh, and don't forget! Now is the perfect time to schedule your chimney sweeping services!
If you haven't already, be sure to schedule your chimney cleaning in Minneapolis as soon as possible! Spring is the perfect time to invest in these services, and if you keep reading below, we will explain why! So, what are you waiting for?
Why Spring?
There are plenty of reasons to schedule your chimney sweeping and cleaning services during the spring. Here's why we think you should schedule now:
One: Winter is Finally Over
You know better than anyone just how cold winters in Minnesota can be! Cold winters call for warm fireplaces, and homeowners here use their fireplaces quite a bit! All of this use means that your chimney has likely accumulated quite a bit of creosote, which is definitely not something you want hanging around until next winter. It is in your best interest to have your chimney swept once the winter season has ended!
Two: You May Have Bigger Problem
A good, ol' fashioned chimney sweeping is the ideal way to spot problems that may have formed during the course of the winter. Issues such as crumbling masonry or a blockage in the chimney shaft can all pose a threat to your home and safety. Your chimney sweep will be able to spot these issues before they start causing trouble!
Three: You've Got Maximum Flexibility
Far too many homeowners wait until the last minute to schedule their chimney cleaning services, which leaves chimney technicians quite busy answering dozens of service calls. Though this is great for business, it can make it quite tricky to find an appointment that works for your schedule. When you schedule your services in the spring, however, you'll find that contractors have far more available hours!
So, Contact a Pro Today
If your chimney could use a good cleaning, be sure to schedule your services with a professional! Trust us, you don't want to leave the integrity of your chimney to chance! It is better to remain proactive and take care of these services while the weather is still nice.
Remember, it is important that you only hire a professional for these services. Only a professional chimney contractor has the tools, training, and experience to properly clean out your chimney and identify any issues that may exist. Of course, you will find that there are plenty of amatuers willing to service your chimney at a lower price, but sometimes an attempt to save money can end up costing you much more in the long run.
To schedule your chimney cleaning services, or to learn more about our additional services, be sure to contact the experts at 2nd Generation Chimneys, Inc.