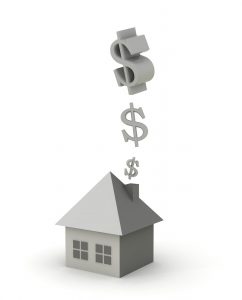 There are many maintenance tasks around the home that are easy to let slide. For example, you may not be in any rush to clean underneath the refrigerator or the washing machine, or on top of a high bookshelf, when these are not places that your guests are likely to see. Out of sight, out of mind! Unfortunately, too many people have the same mentality when it comes to another hidden area of the home, the inside of the chimney.
If it's been a while since you've had your chimney cleaned, it's not too late. Don't put this one task off any longer! There are many good reasons to schedule professional chimney cleaning today—and it's far more important than cleaning under the fridge.
#1: Your Safety Is First and Foremost
The first reason to get professional chimney cleaning this year (and every year) is that your safety, and your family's, should always be your number one priority. Sure, it's easy to ignore dusting on top of the ceiling fan, but skipping this home maintenance task probably won't result in any major safety issues, aside from some coughing and sneezing. A dirty chimney is a different story.
Buildup in a chimney can lead to a number of problems, chief among them a fire hazard. Creosote is a tarlike substance that develops as water vapor combines with other byproducts of the combustion process. Creosote is also highly flammable, and the longer it sits in your chimney, the more likely you are to have a dangerous chimney fire that could spread to the rest of the home.
#2: You Can Save Money
With regular chimney cleaning, you can actually save money on fuel. If you have a wood fireplace, regular chimney cleaning makes it so that wood can burn more efficiently. As long as you continue to use dry, seasoned wood within your fireplace, your solid fuel should last a long time to come!
#3: Prevent Big Problems
With regular chimney cleaning, you can prevent problems within your chimney and fireplace from spiraling out of control. Routine cleaning almost always includes an inspection as well. Chimney professionals may find out that the masonry needs tuckpointing or that the flue is cracking, and you'll need to schedule repairs.
Still, this means you won't be faced with a much larger, more dangerous problem later on. Cracks and tears in the chimney can cause a fire to spread to the outside of the chimney, and it's important that you do what you can to prevent this. Annual inspection and cleaning is the way to go.
#4: A Professional Does the Job Better
Finally, we want to focus on the one word consistent throughout this list: "professional." It's so important that you call professionals to maintain your chimney. Without the right expertise, you may not be able to catch a small problem that could turn into something huge, and you may not have the tools necessary to keep your chimney clean and clear.
Calling professionals means having peace of mind that your home is safe and sound. We recommend doing this once a year!
Schedule chimney cleaning in Minneapolis, MN with the professionals at 2nd Generation Chimneys, Inc.