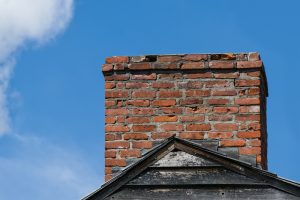 Summer is in full swing and it isn't likely that you are going to be using your fireplace and chimney for the next several months. With that said, this doesn't mean that your chimney should be completely off your mind. Much like checking on a car that hasn't been used for a few months to ensure it is still in working condition, you should want to make sure that your fireplace and chimney aren't deteriorating while not in use.
This time of year is actually when you want to take the time to schedule a chimney inspection. After all, getting a professional out to check on your chimney when you aren't using it and don't need it makes things a lot easier for both you and the technician!
Why Schedule a Chimney Inspection?
So, let's start with the question that we tend to get most often when talking about chimney inspections in St. Paul: "Why do I need an inspection?" Much like how your HVAC system needs maintenance after use to check for possible problems, your fireplace and chimney need an inspection to scan for any possible issues that might bring harm to you or your chimney in the future.
How Often Do I Need an Inspection?
If you haven't gotten a chimney inspection yet this year, and you can't remember when the last time was that a technician came by to check things out, it is likely that you need to schedule an inspection ASAP. Much like maintenance on your AC or heating, inspections should be performed at least once a year.
What to Expect With an Inspection
You may be wondering what a chimney inspection entails exactly. There are a few basics that any inspection performed by a professional should include, and some extra tasks that may be performed if your chimney needs some extra attention. Here is what you can always expect when you schedule an inspection with one of our trained and certified chimney technicians:
Checking on all readily accessible components
Cleaning and removing blockages
Examining your damper, smoke chamber, and firebox
Looking for any problems with the chimney's structure
Examining the exterior to look for any chimney crown or masonry repair needs
If your technician notices any issues that require some extra attention or examination they may need to take that extra step we mentioned above. This may entail getting onto the roof to assess your chimney cap, using a video inspection to check on suspicious cracks, evaluating the flue size, and checking on any other safety hazards that are of concern.
Trust Us With Your Chimney Inspection
If you haven't already scheduled a chimney inspection and it has been more than a year since your last inspection, you are certainly due for one–and a chimney sweep service along with it. See, a professional chimney technician provides a full inspection with each chimney sweeping service–so if you got your chimney swept but didn't have it inspected, this isn't good! Trust the professionals on our team to properly inspect and care for your chimney so you can enjoy warmth in the winter and safety all year long.
Contact 2nd Generation Chimneys, Inc. to schedule an appointment.