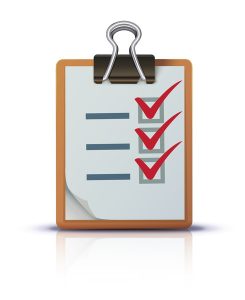 Spring is finally here, which means that summer is right around the corner. Of course, that means that now is the perfect time to whip out a pen and notepad to create a checklist of all the things that need to be done before summer officially arrives. Your checklist might include items like stocking up on sunscreen, buying a new bathing suit, and oddly enough, taking care of any outstanding chimney repairs. Yes, that's right: summer is the perfect time to repair your chimney.
Summer is the perfect time to schedule your chimney inspection and chimney repair in Minneapolis, MN to ensure that your home has an extra layer of protection. Repairing your chimney now can help protect your home from water leaks throughout the year, ensuring that you won't be spending hundreds of dollars to repair water damage and eliminate mold. There are plenty of common summertime chimney repairs, and below, we have listed a few of them. Keep reading to find out more about what you can do! 
Consider the Following Chimney Repairs:
Tuckpointing
Over time, the masonry of a brick and mortar chimney can begin to wear down. Although this might not seem like that big of a deal, it is certainly serious and needs to be treated as such. The spaces that develop between the bricks of an older, worn out chimney can weaken the entire structure, which a danger to you, your home, your property, and your wallet.
Tuckpointing is a process in which damage mortar is removed and then replaced with fresh mortar. It is one of the most effective ways to preserve your chimney, ensuring that it withstands the test of time. Additionally, it prevents water from entering the chimney and improves overall structural stability.
Waterproofing the Flashing
The chimney flashing is the angled corner where the chimney meets the top of your roof. It can be quite difficult to ensure that this edge is sealed properly, and over time, the flashing can wear away. When this happens, it becomes quite easy for water to seep into your home, causing significant structural damage and leading to the development of mold and mildew.
Therefore, repairing and waterproofing the chimney flashing is the best way to ensure that your home is protected against water entering through the chimney.
Chimney Crown Restoration
Your chimney crown serves a few different roles. First, it helps to keep little critters out of the chimney itself and secondly, it serves to prevent water damage from affecting your chimney. Water damage is, in fact, the biggest threat to any chimney, as it slowly wears down the masonry.
If your chimney crown is worn or damaged, it is important to have it repaired by a trained chimney professional as soon as possible.
Replacing a Damper
The chimney damper is the barrier near the fireplace that you can p[en as ventilation when you start a fire or that you shut in order to save energy on your heating bills. In the summer, your damper should remain shut for the entirety of the season. However, the damper may become stuck in one position, and if this happens, it is important to contact a professional.
A professional chimney technician will be able to repair or replace your faulty chimney damper to improve your home's energy efficiency.
To schedule your chimney repairs this summer, contact the team at 2nd Generation Chimneys, Inc.