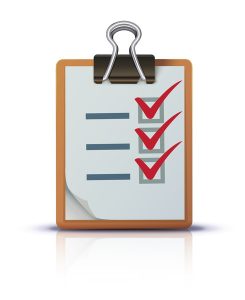 Gathering around the fireplace during a cold evening, or waking up and having breakfast around your fireplace on a Saturday morning, is a great feeling. What isn't great is when you realize that your fireplace is full of dust and grime, or that there is another problem within your chimney that could threaten the health of everyone in the house.
Taking care of your fireplace and your chimney is an important task. That is why we recommend yearly chimney inspections. An inspection can help to catch a potential problem before you end up needing to evacuate your home or replace your fireplace. But what exactly does a chimney inspection entail and why should you schedule one? We have the answers.
Why Get an Inspection?
When it comes to chimney inspections the first thing to know is that you really do need one on an annual basis. Yearly checks help to proactively identify issues that could worsen in your chimney or fireplace if not addressed. What's more, chimney inspections might be required by your home insurance policy and going without one could void the policy in question. In short, chimney inspections are meant to keep you and your family safe year-round.
What To Expect With an Inspection?
There are three levels of inspections that are available to a person scheduling the service. These are the details of what each level entails:
A Level 1 Inspection
This first level of inspection is one that you should schedule on an annual basis. Normally a part of your yearly chimney cleaning in Eagan, MN, this is a preliminary inspection that will be performed by your technician to check on all accessible parts of your chimney to look for any issues with your damper, firebox, smoke chamber, problems with your chimney or flue structure and more. If your technician identifies any cracks or gaps they may need to do a video inspection
A Level 2 Inspection
As one might expect, your level 2 inspection is going to be more comprehensive than the level 1 inspection. The inspection will utilize special equipment and will require access to additional areas of your home such as your roof and any crawlspaces you have. Level 2 inspections are primarily necessary when a change has been made to the home, the home is about to be sold, or a natural disaster has recently occurred. This inspection will provide all the same checks as level 1 but will also evaluate additional things such as flue size and compatibility if the chimney extends far enough from your roof etc.
A Level 3 Inspection
The third level of chimney inspection is the most comprehensive type and will involve all the tasks and checks of the previous two levels. This top tier inspection will be recommended if your technician notices potential safety hazards, such as a leaning chimney, during a level 2 inspection.
When you are preparing for the springtime thaw and are putting together that checklist of housekeeping chores to do, make sure to schedule your next chimney inspection with 2nd Generation Chimneys, Inc. Our professional team is focused on keeping you safe and warm all year.
Contact 2nd Generation Chimneys, Inc. today to schedule your next inspection.