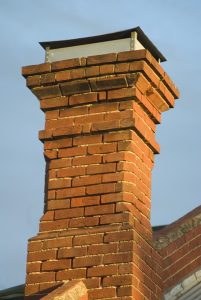 Spring is right around the corner which means that spring cleaning is probably starting to pop up in conversation. Don't forget to include your chimney in your cleaning to-do list. You should, of course, keep the exterior of the fireplace dusted and clear of debris. And if you have a wood-burning fireplace, you'll need to make sure the firebox itself is kept as clean as possible too. But chimney sweeping is a more intense and intricate process that requires the help of a professional, not just a dust rag and some elbow grease.
While we do admire the tenacity of anyone who wants to try to clean their chimney on their own, we don't advise it. Chimney sweeping in Minneapolis, MN is a job best left to a professional chimney sweep like those on the team at 2nd Generation Chimneys, Inc. Here's why this is a task for a trained individual and why it is important for you to get it done ASAP.
What Is Chimney Sweeping?
If you've ever had maintenance done on your air conditioner or heater you can think of chimney sweeping as something of similar importance for your chimney. Jimmy sweeping gets rid of built-up dirt debris and byproducts created by your fireplace. This can improve the function of your fireplace and your chimney in the long run which provides a range of benefits for your comfort and your home.
Much like how getting dirt and debris off the evaporator coil of an air conditioner is a delicate process, cleaning this build-up out of your chimney is not something to be taken lightly. Doing it wrong can create problems for your chimney that end up messing with your comfort and can even put your home in danger. That is why it is best to reach out to a professional for chimney sweeping services because they have the right tools that will get rid of the debris without causing harm
What Benefits Does Chimney Sweeping Offer?
So at this point, you may be wondering if it is worth it to schedule a chimney sweeping appointment with a professional. Do you really need this service every single year? The answer is yes at least if you want to make the most of your fireplace and chimney. Chimney sweeping services provide benefits to your home comfort, your chimney's well-being, and your home safety too. Here's how:
Helps you keep warm: A clean chimney promotes good airflow which helps your fireplace produce the heat you want.
Helps improve the operation of your fireplace/chimney: Cleaner chimneys are going to allow smoke and ash to exit more easily from your home. This will help prevent the build-up of creosote reducing the amount of repairs needed for your chimney flue and can improve the operation of your fireplace
Helps keep you safe: Last but not least, a clean chimney is less prone to dangerous issues such as chimney fires which means chimney sweeping helps keep you safe.
Keep your home safe and ensure your comfort this season with the help of the team at 2nd Generation Chimneys, Inc. Contact us today to schedule your chimney sweeping service.