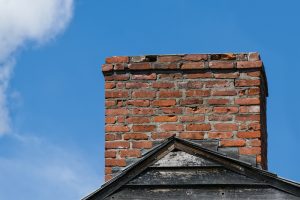 Things are cooling off which makes it the perfect time to enjoy a warm mug of tea and a book by the fireplace. At least, it would be if your chimney wasn't letting water and cold air leak into your home.
This is already a bothersome situation and we don't want to make it worse but we want you to know, a leaking chimney is a problem. In fact, if your chimney is leaking it means you need to reach out to our team for chimney repair in Minneapolis, MN as soon as you can. We can help you figure out what is causing this issue and get it resolved as well.
What Causes Chimney Leaks?
Much like there is more than one issue that can impact the operation of your heating system, there is more than one possible cause of a leaking chimney. Here are some of those potential causes:
Damage to your chimney's brick and mortar: Do you have a chimney that boasts a brick and mortar exterior? These chimneys are a great part of any home but over time the materials that make them up can start to break down. If you start to notice cracks or gaps in your chimney, reach out for repairs soon to prevent the build-up of moisture.
A chimney flashing leak: The point where the chimney meets your rooftop is known as the "flashing." Over time, this sealed area is going to wear out and may develop leaks that can create water-stained ceilings, mold, and other signs of a leak. Don't ignore these issues! Schedule a fix ASAP.
The build-up of condensation: Have you noticed that your chimney liner is worn down or isn't there at all? While it is rare, every once in a while there is still a home that has a chimney without a liner. A lack of a liner or a broken-down liner is going to allow moisture to get into your chimney which can cause damage to the chimney and also put you at risk of increased creosote build-up.
You need a chimney cap: When you look at chimneys for the homes in your areas, do you notice that some of them look like they might be "wearing a hat?" These are known as chimney caps. Also great for preventing the entry of animal debris from entering your chimney, a chimney cap can be great for preventing the entry of rain or moisture into your chimney.
A leaking chimney is more than an inconvenience. It can be straight-up dangerous. If you are struggling to deal with a chimney that is collecting moisture or leaking whenever it rains, make sure that you reach out to a professional for help.
If you need a trained technician to help with your chimney services, you can turn to our team. We've served residents in this area since 2001 and we can put our experience and skill to work to protect your home too.
When you need help with your chimney or fireplace, contact 2nd Generation Chimneys, Inc.