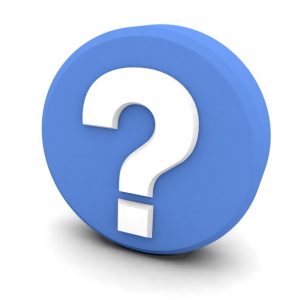 Nobody wants to think about worst case scenarios. What is the point of doing so, after all? You cannot live your life in a constant state of agitation, just waiting for the proverbial hammer to fall. You have to get out there and live your best life! However, there is a big difference between taking precautions and being proactive vs. expecting the worst case scenario to come to fruition. In fact, preventing that worst case scenario is the whole point!
That is why we want to talk about laundry dryer fires today. No, this is not a topic that is at the forefront of most homeowners' minds.  Just because it is not a main point of concern for most, however, does not mean that you shouldn't concern yourself with the possibility at all! Dryer fires pose a serious threat to your home, where the only fire that you should invite is the one kept safely under control in your fireplace.  
Wait, Dryers Can Catch on Fire?
Yes. Or, more specifically, they can develop fires in their vents. For many homeowners, the likely cause of an appliance fire would be an electrical problem of some sort, such as an arc fault or bad wiring. That may be a potential cause of such problems, but with your dryer, you are dealing with two factors that, when mixed, can lead to a fire on their own.
Dry lint, and heat. That is why dryer vent cleaning in Minneapolis is so important.
You know that you should clean out your lint trap after every load of laundry, right? Do you know why this is so important? Well, a dirty lint trap can actually cause issues with reduced efficiency and a subpar drying performance. However, allowing that lint to build up can also lead to lint clogging up your dryer vent.
Why Is This an Issue?
Because a dryer vent that is clogged with lint is a huge fire hazard. Basically, that lint is only going to get dryer and dryer the longer it sits in that vent. And the heat that comes from the dryer can ignite it. When that happens, the fire can spread and cause serious damage to your home while also putting your safety and that of everyone else in your home at risk.
So How Do I Know if My Dryer Vent Is Clogged?
You want to prevent the problem from starting in the first place, which is why you want to do everything possible to keep your dryer's lint trap clean. However, some lint is still bound to wind up in the vent. Look out for the following warning signs.
Linty clothes coming out of the dryer.
Very hot clothes coming out of the dryer.
Must odors following the drying cycle (moisture not venting properly).
Lots of lint in your lint trap after each cycle.
Excessive heat in area housing dryer.
Do not ignore any such problems. A dryer fire due to clogged vents is not as far-fetched as you may think.
Contact 
2nd Generation Chimneys, Inc. to schedule your dryer vent cleaning services.