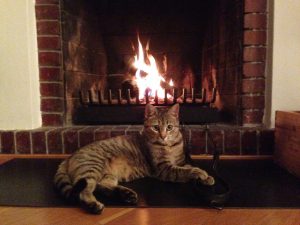 There is something special about stoking up a good fire in your fireplace to warm your home. Whether you do it just to take the chill out of the air in the evening, or you go full throttle and cozy up with a book, a mug of something warm and your loved ones, your fireplace helps to make your home that much more, well, homey.
If you enjoy your fireplace to the fullest then you know how important it is to keep it in good shape. If your fireplace is in need of repair, you know that the sooner you make a call to a professional to get the source of the problem, the better!
When you are in need of professional fireplace repair in Minneapolis, MN, make sure you reach out to us for help. Our team of trained fireplace experts will be able to help you with all of your fireplace needs!
So, we know that you love your fireplace and you love using it. That is a great reason to take good care of this part of your home. To do that, you need to know what to look for that indicates it is time to reach out for repair services. We have four strong signs that you can watch for so you know when it is time for a fix.
#1 – Your Home Gets Smokey When You Use the Fireplace
When you light up a log in your fireplace, you want to fill the room with warmth, not smoke-filled air. Not only can this dirty up everything in the home, it can also negatively impact your health. If your home gets smokey when you use your fireplace it could be because of a few different issues, such as an incorrectly sized flue.
#2 – You Can Smell Gas
For those with gas-fueled fireplaces, this can indicate a big problem: a gas leak. If you start smelling gas, you should call a professional right away because this could quickly become a dangerous problem and you want to get it fixed fast.
#3 – There Are Cracks in the Face of Your Fireplace
Have you noticed that your fireplace has gone from looking "well-loved" to "over-worn?" If you are seeing visible cracks in the masonry of your fireplace, you need to call a professional to fix it. Why? Because slapping some store-bought mortar in a crack can do more harm than good and we have the appropriate materials to get this issue fixed the first time.
#4 – You See White Stains on Your Fireplace
Have you noticed that the brickwork on your fireplace looks like it has been coated with flour or chalk? This white substance is an indicator that there is moisture within the bricks which is pushing out the salt within that piece of masonry. You want to seek repairs sooner than later when you notice white staining on your fireplace.
Make 2nd Generation Your First Line of Defense
When it comes to caring for your fireplace, it pays off to have a team of experts around who can get the necessary fixes done right the first time. That is what 2nd Generation Chimneys, Inc. is here to do.
Contact the expert fireplace technicians at 2nd Generation Chimneys, Inc. today for your fireplace repairs.