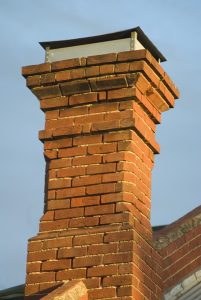 It's the perfect time of year to light a fire and bask in the warmth and comfort a fireplace can provide. That is, of course, as long as your chimney is not a risk to your health and safety. However, many people don't realize that problems within a chimney exist. Or, they may think that they can still use their chimneys despite the problems that exist.
Even a seemingly "small" problem, or anything that seems to affect only the aesthetics of the chimney, may be a bigger safety risk than you think. If your chimney is in need of repair, you should NOT use your fireplace, sticking to traditional central heating until the issue is resolved. Here's what else you should know.
Flue Troubles
The flue inside of the masonry of your chimney is apt to run into some issues with time. Unfortunately, it's difficult to detect troubles within the flue without advanced inspection equipment. That's why it's so important to have regular inspections for your chimney!
The flue may become coated with dangerous levels of creosote. It could also develop damage, as flue tiles could crack.
Masonry Issues
When the outside of the masonry is damaged, it may seem to have little effect on the fire in the fireplace. This just isn't the case. Damage to the brick and mortar may seem rustic, even adding to the charm of your home, but it greatly increases the risk that a fire could spread to the outside of your home.
Evidence of Damage
If there is any evidence that there has been a chimney fire in the past, or if weather damage affects your chimney, you should not be using your fireplace. For example, you may notice that the chimney cap has become discolored, or that the TV antenna atop the roof has heat damage. There might be signs that smoke has escaped the chimney at some point, affecting the exterior of the chimney.
Know the Signs
You should learn to recognize the signs that your chimney is in trouble. For the most part, that means you should not ignore any damage outside of the chimney, even if it seems to be a minor detail. Pay attention to unexpected sounds as you use the chimney, as well as downdrafts that could indicate an issue.
Call a Chimney Sweep
Call a chimney sweep for a thorough inspection of your chimney and fireplace each year, and you won't have to worry about hidden chimney repairs that may be more difficult to detect. Besides, a chimney sweep has advanced detection equipment, and can clean the chimney while they're at it.
Keeping the chimney clean and clear is the best way to make sure that you have a functional, efficient chimney, as professional cleaning always includes some level of inspection. Just make sure you work with chimney sweeps who are experienced and certified to do the work.
For quality chimney repair in St. Paul, MN, contact your local certified chimney sweeps at 2nd Generation Chimneys, Inc.