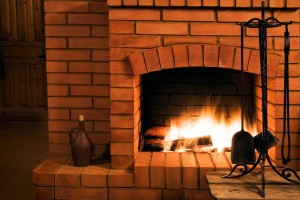 Everyone has their own design styles for their home. Maybe you look a more modern look in your home or perhaps you opt for vintage decor. Whatever you choose, you deserve to have a fireplace that works with your style rather than against it. With that said, a fireplace that seems to be falling apart is NOT a great way to give your home that "vintage" feel. In fact, it can be dangerous.
Whether it is a gas fireplace insert or a traditional wood-burning fireplace, if you notice that it looks like your fireplace could turn into a pile of bricks with a strong breeze, you should be concerned. You'll want to schedule a fireplace inspection in Bloomington, MN to have a professional assess this part of your home and put together a plan to restore it before it puts you in danger.
3 Issues That Could Be Hurting Your Fireplace
Age takes its toll on everything, even your fireplace. The key is that you take notice when your fireplace is starting to show signs of wearing down, rather than trying to ignore it.
When we are discussing your fireplace though we should refer to it as your firebox. Why? Because the exterior of your fireplace isn't the only thing that may need help, the interior might be struggling too! Here are some potential problems your fireplace may be dealing with that will need professional repairs before things get dangerous.
Mortar and brick problems. Does is look like you are going to start losing bricks from your fireplace? Or maybe the bricks themselves seem to be coming apart and peeling. This is problematic and requires professional service. A professional technician can get the right mortar for your fireplace and can replace any bricks that are starting to break down.
The flue is wearing out. The flue of your fireplace and chimney is responsible for allowing smoke and gas to exit your home, rather than filling the room when you use your fireplace. If your flue has cracks in it or is starting to breakdown, it can create backdrafts or put your system at risk of water damage. Flue trouble should be addressed immediately.
Creosote build-up. Creosote is going to be a problem whether you have a wood-burning fireplace or a gas-burning one. If left unaddressed for too long, creosote can lead to a host of issues in your fireplace. This can include a smelly fireplace, damper trouble, and an increased risk of a chimney fire.
Scheduling a fireplace inspection with us can save you a lot of trouble in the long run. You want to be able to use your fireplace without worry throughout winter and spring. With help from our trained technicians, you can get your fireplace back into prime condition again. Every member of our team is trained, certified, and licensed to ensure they get the job done right and get it done legally too.
If your fireplace is starting to look a little worse for the wear, make sure to contact 2nd Generation Chimneys, Inc.