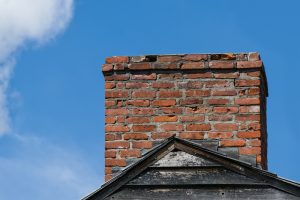 Most people assume that an older fireplace, one that has served a home well for years, doesn't require much service. A fireplace is designed to be durable, after all, since it's the one part of your home you frequently fill with fire!  However, that doesn't mean your fireplace or chimney will be completely safe forever.
Signs Your Health or Home Is At Risk
A problem with your fireplace may put your home and family at risk for fire, smoke inhalation, carbon monoxide poisoning, or other indoor air quality issues. When these things happen, you should stop using your fireplace immediately—for the safety of your loved ones.
Smoke fills the room. It is possible that the solution to the problem is quite simple. Perhaps you simply haven't opened the chimney damper. Alternatively, a return air vent in the room may be drawing in air, in which case you should shut off your furnace. For the most part, smoke filling the room is incredibly unsafe, so if you cannot find a simple reason for the problem, shut off your fireplace and call in chimney techs.
There is damage to the masonry or flue liner. Damage to a chimney, inside or out, may allow a chimney fire to spread to the outside of the home. Don't risk it!
You cannot completely open the damper. Sometimes, a chimney damper becomes stuck open or closed. If you cannot get the damper to open up completely to allow for proper ventilation, do not use the chimney.
You notice mold near the fireplace. This is often caused by a leaking chimney that needs repair.
Loud noises come from the chimney. It can be surprisingly difficult to know when you have encountered a chimney fire. It may not mean you see bright flames coming from the home (thankfully) as it can be contained within a chimney. However, any chimney fire puts your home at a greater risk of catching fire. If you hear loud noises from the chimney or notice a hot burning smell in your home, you should suspect a fire and stop using the fireplace immediately.
Contact 2nd Generation Chimneys, Inc. for any chimney services in Minneapolis, MN.