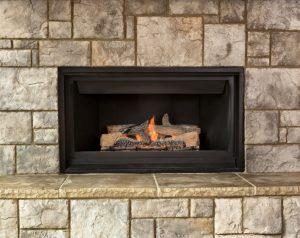 Have you been using your fireplace more frequently these days? The cold weather certainly makes that fire a welcome addition to the house, not to mention the ambiance that it adds to your evenings. However, you may have started to notice that your fireplace is looking a bit rougher than usual.
Don't write off what you notice. There is a reason you're picking up on these details. The visual indicators presented by a fireplace that needs fireplace repair in Edina, MN are just some of the warning signs to watch for. We'll describe the others below. With these warning signs in mind, it'll be that much easier to know when to reach out to us for service.
When To Get Fireplace Repairs
We know that a well-worn fireplace facade might seem aesthetically pleasing. However, the details that you're noticing may actually indicate problems with your fireplace that need to be addressed. Signs of trouble from your fireplace can include:
White marks around or inside the fireplace. Does it look like there are streaks of dust or even chalk around your fireplace? This is created when the fire isn't properly heating up, leaving behind moisture and salt. Known as efflorescence, this is a visual indicator that you need to have your fireplace checked and cleaned.
Cracks around the bricks. Spalling bricks aren't something that can only affect your chimney bricks. It can also impact the bricks around your fireplace, whether you have a wood-burning or gas-powered one. If moisture gets into those bricks they can crack and start to break apart which can negatively affect airflow through your fireplace and may increase the risk of a house fire.
The smell of gas. Did you know that most gas companies add a chemical to gas that makes it smell like sulfur? This helps to save a lot of lives because it makes it possible for humans to smell it when there's a gas leak. If you have a gas-powered fireplace that smells like it's leaking gas, call in a technician ASAP and try to get that gas supply stopped.
Smoking entering the home. When you try to use your fireplace, you'll be checking that your damper is open to keep smoke out of your home. If you're having problems with the damper, it may not stay open the way it should, forcing smoke back into your house. There can be other airflow issues that cause this problem which should all lead you to call in a professional for repairs.
Constant bonfire smell. Yes, your fireplace normally smells like a fireplace. However, there is a limit. If you notice a dirty bonfire smell coming from your fireplace even when it isn't in use, it may be a sign that there is creosote buildup that needs to be addressed.
Figuring out what is outside the norm for your fireplace or chimney can be tough. That's why we want to help. Aside from giving you more information so you can catch problems early, you can trust us to identify any and all problems during an inspection.
Contact 2nd Generation Chimneys, Inc. for fireplace repairs.