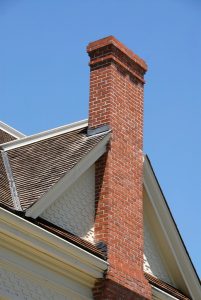 Your chimney is an important part of your home, even if you only get to see a little bit of it. Without a chimney, your fireplace would simply spout smoke and ash into your home, rather than outside. That is both messy and dangerous! So you have a lot to thank your chimney for when you want to warm things up with a nice fire on a cold night.
With all that said, it can be a good thing to take note of the best practices you can put into use whenever you use your fireplace and, by default, your chimney. We have some of these best practices listed here for you to learn a bit more about so you can enjoy the best use of this system in your home.
Ways To Keep Your Chimney In Its Best Condition
The key to helping your chimney is to try to reduce the amount of debris getting into it. If you have a wood-burning fireplace this might seem near-impossible but we promise there are ways to keep creosote a little more under control.
Try to keep your firebox clean: Whether that means being careful to sweep out all the soot after burning some logs, or running a dust rag carefully around your gas-powered fireplace, the less debris that is in your fireplace when you start to use it, the less that will become airborne and settle into your chimney to become a problem.
Give your damper some extra love: Your damper is responsible for controlling drafts in and out of your house. Your damper has to be open when you use your fireplace to make sure gas and/or soot is filtered out of your home rather than into it. Before you use your fireplace again, check that your damper is able to open and close easily. You may also want to wipe your damper off to remove any debris built up on it.
Consider a chimney cap or crown: Your fireplace isn't the only area that can let debris into your chimney. If your chimney doesn't have a chimney cap or crown, it may fall victim to wet leaves, sticks, animal debris, and other unwanted things finding their way into it.
Schedule annual inspections and cleaning: Keeping your chimney clean and clear is something that you shouldn't do alone. Your best option is going to be to schedule a yearly inspection and chimney cleaning in Minneapolis, MN that will allow a professional to take a look at this system and address any built-up debris. A trained pro will be someone who can ensure that your chimney is kept in the best condition possible without causing any damage.
There are things you can do from home to help keep your fireplace and chimney in good condition. However, it is best if you leave major tasks like cleaning to the professionals.
The technicians on our team can provide the services for your fireplace and chimney that will keep your home warm, keep you safe, and ensure you get the best use of your system. All you need to do is reach out to us to get started.
Contact 2nd Generation Chimneys, Inc. to schedule an appointment.