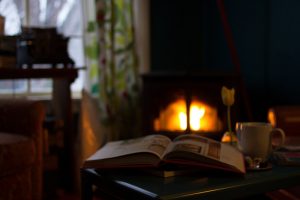 Fireplaces are great additions to the modern home for the sake of warmth and what they add to your indoor environment. But if you have a wood-burning fireplace, you also know that this system can be a bit of a hassle too, between needing to dispose of ashes, handle creosote build-up and keep up a supply of wood logs. If you are tired of dealing with these drawbacks, we can help.
It may be time for you to switch to a gas fireplace. Now whether you want a gas insert or a gas log insert is up to you, but in either case, you need professionals to get the installation done. That's where we come in. The technicians at 2nd Generation Chimneys, Inc. can help with all your fireplace service from installation to repairs and beyond.
Let's take a look at why you might consider having one of our professional technicians install a gas fireplace in your home.
The Perks of Switching to a Gas Fireplace
There should be a positive benefit to switching to a gas fireplace, otherwise, there wouldn't be a reason to give up the enjoyment that a wood-burning fireplace gives so many Americans. Here are some of the perks you'll enjoy with a gas fireplace installation in Minneapolis provided by 2nd Generation Chimneys, Inc.
Improved energy efficiency: We know not a lot of people think about energy efficiency when it comes to their wood-burning fireplace but it is important. When we discuss energy efficiency with fireplaces, it's going to involve how much heat you get based on how much fuel is used. Now, with wood logs, you can't really measure your efficiency effectively but the end result is going to be a lot of fuel used and not as much heat created as you might think. In contrast, gas fireplaces are made to be extremely efficient meaning that almost all of the fuel used is going to create heat.
Safety and cleanliness: No wood logs means no risk of a stray spark floating into the house. Likewise, no wood means no ashes or creosote or heck even sawdust to deal with. When you opt for a gas fireplace installation, it will offer you improved safety along with a better level of cleanliness because it won't create any of the possible drawbacks that wood logs would.
Comfort Options: Do you want to switch to a fireplace that doesn't provide as much heat as a wood fireplace does? Or maybe you want to be able to more easily control the strength of your fire, saying by lowering the flame after a room has warmed up or to just provide a bit of aesthetic without the heat? A gas fireplace can provide this. You can enjoy the ability to customize the flame height and heat coming with a gas-burning fireplace with the ease of pressing a button.
These are just a few great perks that a gas fireplace can offer you but the catch here is you'll only get the benefits if you schedule your system installation with a professional.
Get started today when you contact 2nd Generation Chimneys, Inc.