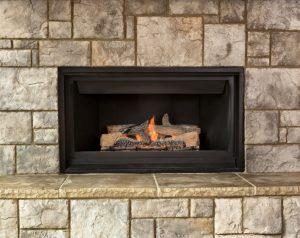 You are staring at a fireplace that is filled with sooty dust and dreading needing to clean it out for what feels like the billionth time. Aside from the fact that you've gotten quite good at chopping wood to save a little cash, this fireplace truly feels like it is more work than it is worth at this point. And you don't want to swing an axe even one more time.
What if we told you that with a simple phone call you could change all that? Because, in actuality you can, thanks to the gas fireplace.
Gas fireplaces may seem like they aren't as effective as a regular wood and flame fireplace but we can assure you they are. Even better, gas fireplaces can offer the comfort of a regular fireplace but do so in a more environmentally-friendly manner.
If you are interested in learning more, keep reading!
Types of Gas Fireplaces
Before you call for a gas fireplace installation in Minneapolis, MN, it can be helpful to know what your options are. You have three main options for your new gas fireplace; the one you select depends on the level of warmth you are looking for and whether you have a fireplace already that you are trying to replace. So, let's dive into what your options are:
Gas Log Inserts: If you aren't in need of a true, roaring fire to warm a large part of your home, you may want to consider a gas log insert. A set of fiberglass logs with a gas burner set up beneath them, gas log inserts are set up where you used to place your wood to burn. This can be installed into a pre-existing fireplace and provides some warmth and good ambiance without the stress of doing a big fireplace overhaul.
Gas Fireplace Insert: If you have a fireplace with beautiful masonry work that you'd prefer to keep, but you need effective warmth for your home, a gas fireplace insert can be a great idea. A gas fireplace insert is one that is one that is retrofitted into a pre-existing fireplace. While this is a bit more labor-intensive than a gas log insert, it offers the best of both worlds providing warmth and utilizing the previous fireplace's facade.
Built-In Gas Fireplace: Let's say you have a fireplace you are looking to change-up but you are also interested in getting a gas fireplace installed elsewhere in your home. This is where built-ins come into play. Built-in gas fireplaces are ones that are installed in parts of the home where there was no fireplace beforehand. This can be great for a bathroom, bedroom, and more, and creates a great deal of warmth for that part of the home.
Gas fireplaces don't just circumvent the need to always need to chop wood and clean the soot out of your fireplace; they also give you a more eco-friendly fire thanks to the fact that they utilize natural gas and are built to burn cleanly.
Install a Gas Fireplace Today
So, now that you know your options for gas fireplaces, all you need to do is choose which one works best for your needs, such as the products offered by Napoleon or Regency. Once that is done, you can reach out to a professional fireplace technician who can start the process of getting your new gas fireplace installed.
To schedule your fireplace installation contact the team at 2nd Generation Chimneys, Inc. today!