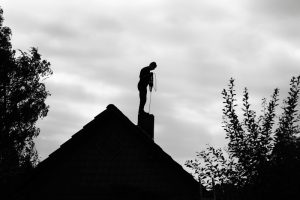 In our previous blog, we discussed when you need a chimney inspection and the three different levels of inspection. These levels are established by the National Fire Protection Agency (NFPA) and are standardized to ensure that homeowners receive the inspections necessary for the situation and to protect their households. 
When you're looking to have a chimney inspection in Minneapolis, MN, you'll probably only need a Level 1 inspection, which is the standard inspection for a chimney that hasn't experienced any major problems and is receiving regular use. It consists of inspections of all accessible parts of the chimney to look for cracks, creosote, and structural damage—anything that might trigger a repair need or a higher level of inspection. 
In this post, we're going to look at the highest level of inspection, Level 3, because people want to know more about how in-depth it goes and why it's often necessary.
The Level 3 Inspection
A Level 3 inspection includes all of the steps in the previous two levels but goes beyond to inspect all components of the structure, both accessible and concealed. The examination is much more extensive than the previous two levels, with the inspectors looking for damage that might otherwise escape the more basic inspections
Other parts of a Level 3 Inspection:
Use of specialized tools and methods: Chimney inspectors have a large range of advanced equipment to use in their jobs, but most of these aren't necessary for Levels 1 and 2. With Level 3, the inspectors use special video camera equipment to examine the chimney completely from the inside and get a close look at flue liners and connectors. 
Invasive procedures: Lower levels do not require dismantling or demolishing parts of the chimney, but Level 3 may require it, such as removing the chimney crown, walls, or some of the surrounding structures to allow the inspectors access to places that may have damage. Don't worry that inspectors will do any of this without your permission, however. They'll explain why these invasive procedures may be required to ensure the safety and structural integrity of the chimney.
Examining concealed area: There are parts of a chimney and fireplace that aren't easily accessible because they're concealed. Level 3 inspections take a close look at these areas: the chimney's interior walls, the foundation and supporting structure, and the crown. The inspectors specifically look for water damage and creosote build-up in these hidden areas.
Detailed reports: Any inspection concludes with the inspectors providing the homeowner with a report on their findings and recommendations. A Level 3 inspection has the most detailed reporting and often involves large-scale recommendations to ensure the safety of the chimney and that it meets the NFPA's regulations.
When Do I Need This Level of Inspection?
The good news here is that you don't need to think too much about your inspection level. Your chimney experts will determine what you need. If you've recently experienced a chimney fire or other concerning issues with your chimney and fireplace, or you've made changes to the chimney, contact us for an inspection. We'll start with Level 1 and soon find out if you'll need a full Level 3.
2nd Generation Chimneys, Inc. serves Minneapolis, St. Paul and the Surrounding Communities. Reach out to us today to schedule a chimney inspection or if you have any questions about chimney inspections.