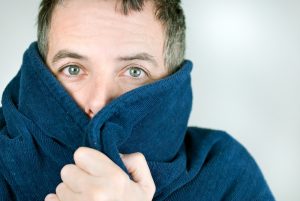 Your chimney is very obviously a vital part of your fireplace system. Without it, the smoke and debris created by your fire would go into your house rather than being filtered outside, putting you and your loved ones at risk. With that said, however, it is possible for your chimney to become a detriment to your comfort when it is actually supposed to be a benefit.
In our last blog, we discussed the problems that can occur when your damper is stuck. This time we want to address what it means when your chimney is letting cold air into your home and why it is a definite sign that you should reach out for repair services. A broken damper may very well be a partial cause of the problem but we want to make sure you know what else might be causing a draft in your home.
Obviously chimneys and fireplaces age and start to break down over time. This is why we suggest getting a chimney inspection in Minneapolis, MN and scheduling repairs sooner than later so issues don't have a chance to worsen and create a bigger job than you originally expected. Make sure you reach out to us for assistance ASAP if you have a drafty chimney!
Possible Causes of a Draft
It might seem odd to think that the towering structure providing a pathway for air in and out of your home shouldn't let cold air in but it is true. Chimneys are literally built to only vent gas out rather than allow a draft in and, if you have cold air spouting from your fireplace, it is a problem. So, what might it mean when your chimney is allowing cold air to enter your home?
A problem with the damper: As we mentioned in our last blog, a stuck damper is a problem that you will want to get repaired quickly. If your damper isn't closing properly, it can allow cool air to enter your home, rather than keeping it out. This can be fixed by cleaning the damper or having it repaired by a professional.
A leaking flue: The flue is the liner within your chimney that helps with venting gas and hot air outside. If this liner is leaking due to age, improper sizing, or a problem with a tilting chimney, it can be a source of a drafting issue. Get your liner fixed by a professional chimney technician.
Cracks in the masonry: Wear and tear over time takes a toll on your chimney. Over time, the masonry on your chimney may show signs of its age, whether that be bricks coming out, spalling bricks, or the chimney itself beginning to tilt. These are all things that can create a draft too and should be addressed with chimney restoration.
Solution
If there is a draft coming in through your chimney it is more likely than not that it is a sign of a bigger issue that requires professional repairs or even chimney restoration. If your chimney has become drafty, don't hesitate to reach out for the repairs.
Contact 2nd Generation Chimneys, Inc. today to schedule your repair services.