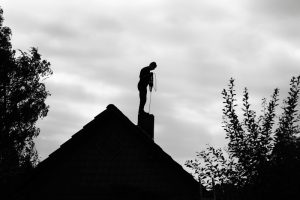 The first day of spring is right around the corner. This means that some people are going to be diving headfirst into their spring cleaning checklist. We are about to start our spring cleaning tasks too but what we clean may be a little different than what you might think of.
With all the spring cleaning going on, we want to make sure you remember to schedule your chimney sweeping in Minneapolis, MN. This is a highly important task to take care of. After all, it can mean the difference between having a faulty fireplace or a safe and efficient one.
Let's discuss why chimney sweeping is so important so you know why you should schedule a visit from a chimney technician today.
Why You Need to Clean Your Chimney
Whether you have a gas fireplace or a wood-burning one, you will need to make sure that your chimney is cleaned regularly. If you didn't know about the reason for this, we would love to help familiarize you with the reason why chimney sweeping is a vital service to help keep things clean and safe.
Chimney sweeping and cleaning, when done by a professional, is going to help clear away built-up debris that might otherwise mess with your chimney's airflow. A clean chimney is safer and easier to use.
The Benefits Of Regular Chimney Sweeping
Maybe you feel like you are okay with the idea of having a "dirty" chimney. The thing is that a dirty chimney isn't as inconsequential as a dirty table or bookshelf. A dirty chimney can and will create problems.
Scheduling professional chimney sweeping at least once a year will provide you with the benefits that prevent those problems. This includes:
Better airflow out of the chimney: Your chimney flue needs to be kept clear of debris and build-up in order to allow all smoke and gas to exit your home. A dirty chimney may become prone to backdrafts but, thankfully, yearly sweeping can keep the airflow out of your home easy and strong.
Combatting bad smells: Build-up that sticks around in your chimney can create bad smells in your home when you start up a fire. Cleaning your chimney prevents those scents from ruining your day.
Lower risk of chimney fires: A clean chimney is far less likely to fall prey to a chimney fire which helps keep your home safer in the long run. The build-up of creosote, dirt, or other things in your chimney increases the chance of fire so make sure to keep things clean.
The Importance of Professional Work
When we suggest getting your chimney cleaned, we need to emphasize that you should only allow a trained and experienced chimney expert to do this. Cleaning and sweeping a chimney isn't a DIY project and it isn't something to leave to an amateur.
Our team members are Certified Chimney Professionals which is just one of the many reasons people have relied on us since 2001. Come to our team for expert service today.
Contact 2nd Generation Chimneys, Inc. for your chimney sweeping service.