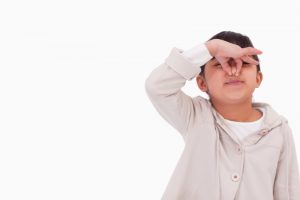 Hoping to use your home's fireplace and chimney soon? It is a great way to add some much-enjoyed warmth to your home, not to mention making the room itself seem that much cozier.
The problem is, you might be avoiding doing this. Why? Because there is something in your chimney that smells.
A smelly chimney is a problem. Thankfully though, it is also a problem that has a solution. Read on to find out more about what your nose might be picking up on and when you contact us to address the smell.
3 Smells That Might Come From a Chimney Problem
If you've noticed that your chimney seems to be smelling "off" lately, it is always best to talk to a technician to get things checked out and, hopefully, clear the air.
1. It smells like a bonfire.
Maybe this one seems a little odd. Isn't your chimney supposed to smell a bit like burnt wood? If you are actively burning wood longs, then yes, this smell is normal. If your fireplace is currently dormant though, that lingering bonfire smell can actually be a sign of trouble.
That lingering scent of tar or asphalt may be a sign that there is a large amount of creosote collecting in the chimney flue (liner). More than just a smell issue, this can also become a safety problem. Creosote can prove a fire risk over the years, which is why you'll want to schedule a chimney sweeping and cleaning in St. Paul.
2. It smells like…something died?
This one is going to be much more apparent and much more unpleasant. Thankfully it is another smell that we can help you address.
First, the cause. Chimneys prove a charming piece of real estate for a range of critters. They stay relatively dry throughout the year which may entice them to build a nest. Left behind debris from that nest or even, unfortunately, the critter itself can end up creating some less-than-pleasant odors that impact your enjoyment at home. Make sure to talk to our technicians about animal removal and chimney sanitization to properly address this.
3. It smells musty
Maybe you've noticed that using your fireplace and chimney will lead to the spread of a particularly musty scent throughout the house. This is similar to using a heat pump that has some mildew collecting in it. Heating up those materials spreads the scent around whenever you start up the fireplace.
Rather than leaving the smell to worsen, get it addressed. A crack in your chimney crown or gate or a leak in your chimney flue could easily allow moisture and debris to get into your chimney and start collecting leading to possible growth which creates the smell. Have your chimney checked out, repaired, and cleaned if needed.
Trust Us With Your Chimney Needs
As you can see, there are plenty of issues that can make it smelly to use your fireplace. Rather than avoiding it though just contact our team to get the core problem identified and addressed.
Contact 2nd Generation Chimneys, Inc. to schedule your next chimney service.