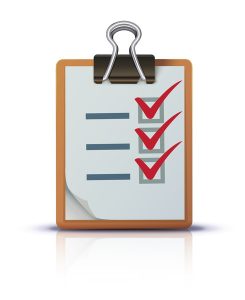 We are all ready to get ready for spring and, soon, summer, too. But this doesn't mean you should let your chimney care fall to the wayside. After several months, and probably even some recent nights, of use, your chimney may have some things that need addressing.
The only way you will know if your chimney needs expect care is through a professional chimney inspection in St. Paul, MN. If you haven't gotten your inspection scheduled yet, let's talk about why it is important to get yours done now.
How Often Do You Need a Chimney Inspection
A chimney inspection should be done as frequently as you would get maintenance for your heater or air conditioner–at least once a year. This allows your technician to check the condition of your chimney flue, damper, and other aspects of the system to ensure things are in good condition and to address any issues that are present.
Do I Need an Inspection If I Have a Gas Fireplace
It is still vital to schedule a chimney inspection even if you have a gas fireplace. Whether you burn natural gas or wood, debris and creosote will build up in your chimney flue and on your damper, eventually creating trouble for your system as a whole. A chimney inspection allows this debris to be addressed early on before it can impact the use of your system.
What Happens During a Chimney Inspection
A chimney inspection isn't something that the average person can do on their own. There are actually several important tasks that are taken care of during an inspection that requires the expertise and tools that a technician can provide. Your chimney technician will accomplish a variety of tasks which includes:
Checking all readily accessible components.
Cleaning and removing any blockages such as nests.
Examining the damper, smoke chamber, and firebox.
Looking for any problems with the chimney's structure.
Checking for any external problems such as a crack in the chimney crown or masonry repair needs.
There Is More Than One Type of Inspection
This is important to know. There are three key types of chimney inspections that a professional technician may provide. A level 1 inspection is one that is required before any chimney cleaning and accomplishes all the tasks we listed above. A level 2 inspection will include the same tasks as a level 1 inspection with the addition of some extra checks to look at things like flue size and other factors. Finally, a level 3 inspection will be the most comprehensive and will be recommended if and when a technician alerts you to a potential safety hazard within the chimney, such as a tilting chimney.
Whether you are scheduling your usual annual inspection before your chimney cleaning or you need some additional inspection of the system to address bigger problems, you can count on our team for the work you need. Our technicians are Certified Chimney Professionals.
Make sure to leave your chimney's upkeep in the hands of the experts. Contact 2nd Generation Chimneys, Inc. to schedule your inspection today.