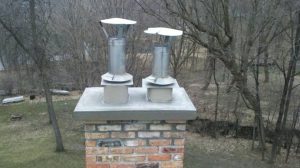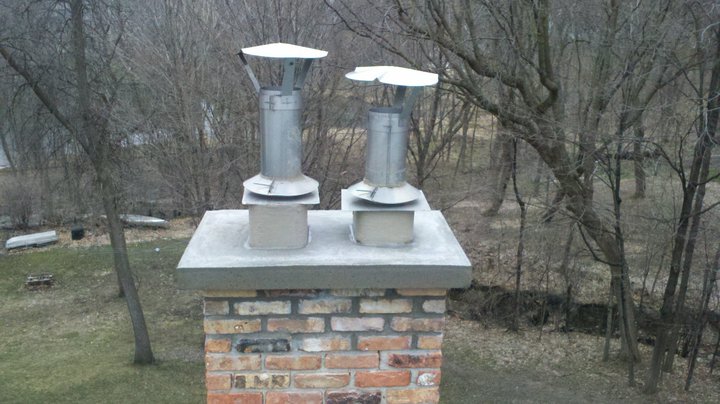 A chimney is meant to serve as an exit route for any of the byproducts created by your fireplace, from ash to combustion gases. With this in mind, it may seem a little counterintuitive to put a cap on your chimney. Wouldn't that mess with the flow of things out of your home? What's the point of adding a cap to your chimney anyways?
Our team of technicians is here to give you the answers you need to make an informed decision. Whether you are new to having a fireplace and chimney, or you just haven't heard about chimney caps before, we are here to help. Let's dive in to discuss how chimney caps can be helpful in keeping your chimney in good shape.
What is a chimney cap for?
Chimney caps are an addition that you can put over the top of your chimney. The idea behind it is to protect your chimney from the elements. The cap can reduce the damage sun exposure can create, it can prevent rain and snow from entering your chimney flue, and it overall can help keep your chimney in better condition.
Does a chimney cap stop my chimney from functioning?
Absolutely not! If anything, a chimney cap helps to ensure that your chimney is able to function properly. Think of it this way, with a chimney cap, a bird would be building its nest on the cap rather than over the opening of the chimney–thereby preventing debris from entering the chimney and ensuring that vital exit remains clear!
Can I install a chimney cap myself?
"Can" and "should" are two very different things. You technically can try to add a cap onto your chimney on your own. But, much like with DIY AC or heating system work, it isn't likely to work out well. Instead, you may end up encountering more trouble and spending extra money to fix whatever wasn't done correctly. What you should do instead is to reach out to a professional team like ours to get the cap added to your system correctly the first time around.
Is there more than one chimney cap out there?
Yes! Chimney caps come in different materials, shapes, and sizes. They can also come with or without a grate or screen. Which one you select depends on your chimney set-up, your budget, and your preferred style. A professional can help you with the selection process too.
Do I need to go to a specialist for this addition to my chimney?
Nope, but you do absolutely need to work with a professional technician. The experts on the team at 2nd Generation Chimneys, Inc. are trained and certified to perform your chimney cap installation and any other chimney or fireplace services you might need. Our team has proudly provided these services to homes throughout the area for many years.
From chimney cap installation to chimney repair in Bloomington, MN, you can come to our team to get the job done right. Contact 2nd Generation Chimneys, Inc. today.