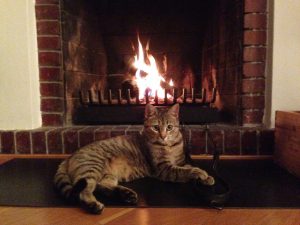 If you were about the choose a new paint color for your home or a new refrigerator for your kitchen, would you make this decision without discussing it in depth? Probably not! The same should apply to a fireplace selection.
We get the idea that a fireplace is a fireplace. But, much like a refrigerator or, more appropriately, a heater, there is more than one of these systems to choose from. And you deserve a fireplace that suits your needs in every way possible.
We provide fireplace installation in Bloomington, MN to guarantee that you are able to enjoy your new fireplace for as long as possible. Let's discuss how you can make sure that the fireplace you select is the exact one you want.
Factors to Consider
So what do you need to take into consideration when you decide to install a fireplace into your home? Make sure to review these things with your technician:
Available space: What part of the home are you hoping to install your fireplace in? How much space is there for that fireplace? Remember that there are clearance requirements that have to be considered so this system doesn't create a fire hazard.
Heating goals: Do you need a reliable source of heat in one of the rooms in your home? Or are you looking more for a minor source of heat that really just makes things feel cozier because of its visual impact? This can be a big factor to decide between fireplaces.
Facade preferences: Are you hoping for bricks? Or perhaps tile? Maybe you want a brick base but a plain metal border? Make sure to discuss all possible options with your technician so you can set up a fireplace that adds to the overall decor of your home.
Fuel source: You really have two options here–wood-burning or natural gas burning. The answer to this may be based on your preference or based on what you have access to (ie. if you have a natural gas connection already).
What Your Options Are
So, you've talked over your wants and needs with a technician and now you need to select your fireplace. Here are the options you may be faced with:
Wood burning fireplace: There is nothing quite so lovely as a real wood-burning fireplace!
Gas log set fireplace: More for aesthetics, this is a ceramic log set that sits over a small gas burner to produce flames without emitting much heat. If you don't want a log set, you can also go for coal, stone, fireglass, or other items.
Gas fireplace: Less mess and no having to worry about wood logs. Gas fireplaces produce warmth without the need for wood fuel making them highly energy-efficient.
When you need a new fireplace installed in your home, it means you'll need the help of an expert technician to get the job done. Our team is here to get your home set up with the fireplace of your dreams.
Schedule your fireplace and chimney services with 2nd Generation Chimneys, Inc.