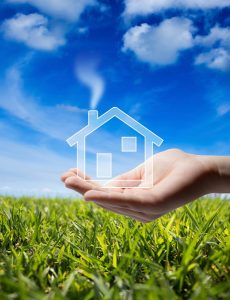 The fireplace is not the most complex home heating system that homeowners today may choose to use. That does not necessarily mean that it is of a simple design, however, nor does it mean that you will never run into problems with your fireplace. It may lack the fancy mechanics of, say, a cutting-edge ductless mini split heat pump. However, there is still plenty of trouble that may develop with a fireplace. And those problems can result in dangerous conditions.
That is why the fireplace pros on our staff have put together some information designed to help you recognize the need for fireplace repair in St. Paul, MN. When you know what it is that you are looking for, it's a lot easier to find something, after all! So read on, and remember to let us know the moment that you have concerns about your fireplace. There is no reason for putting yourself and your property at risk by ignoring such troubles.
Does Your Home Resemble a Smoker?
Unless you're smoking a brisket or another cut of meat outside and you left your windows open, then this really is not the type of situation you want to find yourself in. Smoke filling the home when you burn wood in your fireplace is not only one of the most obvious signs of trouble with your fireplace, but it is also one of the most common. Sometimes, it may actually just be the result of simple human error.
Make sure that you've opened up the damper so that smoke should be exiting the home through the chimney as usual. If the problem persists and this is not the solution you need, then just give us a call. It could be that your flue is even of the wrong size for the fireplace!
Are There Visible Cracks?
If so, then we are definitely the fireplace pros that you want to be working with. Some homeowners seem to think that they can just run out to the hardware store, buy some mortar, and slap it into this place. This just is not the case, though. You see, your fireplace gets very, well, hot!
Not all mortars are going to be able to stand up to that type of heat. Take the guesswork out of it by calling in trained professionals that will assess the damage and do the repair work the right way, from the materials used to the repairs themselves.
Do You Smell Gas?
Of course not, I burn wood! Well, okay, if you're using a solid fuel fireplace then this will not apply to you—at least as far as the fireplace goes. If you smell gas coming from anywhere else, still take the right steps to ensure your safety!
Gas log inserts are quite common these days. They look great, they throw a decent amount of heat, you're not losing energy through the chimney, and you're not chopping wood! However, there is still always the risk of gas leaks. If you're serious about preventing a very dangerous situation, exit your home and contact the appropriate authorities when you smell a gas leak. If your gas fireplace is the source, we'll fix it up right!
Schedule your fireplace repairs with 2nd Generation Chimneys, Inc.