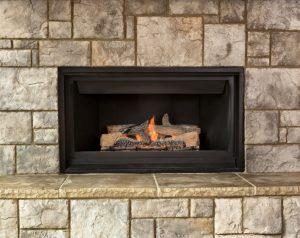 You finally got the house that you have been dreaming of and everything is settling down at last. The boxes are unpacked and the house is set up but there is something missing. A nice fireplace would be the perfect addition to your home! But installing a fireplace into a home that didn't have one previously is no task for the untrained.
If you are looking to add a fireplace to your home, you'll need to reach out to us for a fireplace installation in St. Paul, MN. We can work with you to determine the best possible placement for your new system and get it installed effectively and neatly. All you will need to do is decide what type of fireplace you are looking for.
Factors That Will Impact Your Fireplace Selection
Installing a fireplace into your home is more than just a matter of making a call and pointing to a wall in your home. You want to ensure that you are going to be paired with a fireplace that will work well with your wants and needs. This means you need to consider the factors that will affect your home such as:
Placement: Bedroom, living room, outside, or elsewhere?
Fuel source: Wood or natural gas?
Power: Do you want good heat or just ambiance?
Know the answers to these questions? Great! Reach out to us for installation when you know what type of fireplace you want to go with.
Your Fireplace Options
When it comes to modern fireplace options, you have more than one option. If you didn't know that, we'd love to be the ones to tell you more about your choices. Here are some great options for you:
A traditional wood-burning fireplace: Looking for warmth, ambiance, and that distinct smell that comes from burning wood logs? Then a traditional wood-burning fireplace may be the best choice for you. You can choose what style of fireplace face you want (metal or brick) and what type of chimney you want to have installed too (metal, brick, etc).
A gas fireplace: Gas fireplaces can be set up in any house with a connection to a natural gas line. These fireplaces are becoming more popular due to their efficiency, increased safety, and reduced mess (no soot). These fireplaces can be set up to produce only a little heat, such as with a gas log, or a full gas fireplace set up that creates flames and a good amount of heat.
A Fireplace Installation is For the Professionals Only
Ready to add a nice warming fireplace to your home before the cold weather hits? If so, make sure that you reach out to our team for that installation service. Trust us, only a professional will be able to properly install your fireplace and chimney so that it is placed right and your home is kept completely safe.
Whether you are looking for brick, mortar, and wood, or a gas and metal system, you can trust us to get your fireplace set up correctly.