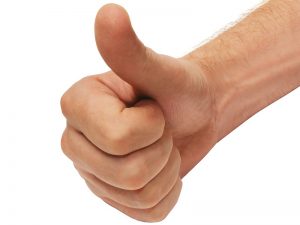 Winter is far behind us now — no more worrying about snow, shoveling, and keeping warm. So of course, it is likely that you won't find yourself thinking too much about your fireplace or your chimney. But of course, our job is to tell you that you should be thinking about these things — it won't be too long before cool weather returns. (Sorry!)
Now is perhaps the best time to take care of any outstanding chimney repairs that you may have. Trust us, when temperatures start to drop, you'll be glad you scheduled your services early! Below, we have listed 3 common repairs our technicians would be happy to make for you this spring or summer. Keep reading to find out more! 
Here's What We Can Do For You
Here are just a few of the repairs you should take care of this season:
One: Masonry Repair
If you're dealing with faulty, crumbling, or damaged chimney masonry, it is in your best interest to have it taken care ahead of the winter season. One of the most common methods of repairing issues with the brickwork is called "tuckpointing". This is when technicians use two different colors of mortar (one that matches and one that looks like the original mortar) to make the chimney look like new. And more importantly, it helps to prevent chimney fires, as the structure is no longer vulnerable to moisture.
Two: Relining the Chimney
Cracks in the flue of your chimney can quickly become a major safety concern, so it is important to address the issue as soon as possible. Most chimneys are built with flue liners, which allow smoke and gasses to properly vent out of your home. But if the liner cracks, there is an increased risk of fire. Therefore, investing in a new chimney liner is a great way to avoid the risk altogether. Typically, we replace clay tile liners with stainless steel liners, as they are much more durable.
Three: Chimney Cap Repair
The chimney cap plays a huge role in protecting your chimney, as it prevents water from entering the chimney. Therefore, any issues with your chimney cap should be repaired right away. During your annual inspection, your technician will be able to tell if your chimney cap needs repair, and if it does, do not hesitate to schedule these services.
Call in a Professional
Chimney repair in St. Paul, MN is no small task, so it is important to schedule all of your fireplace and chimney services with a professional. Only a professional has the tools, training, and experience to safely and accurately handle all the needs of your fireplace or chimney.
Sure, you might be able to find plenty of amatuers willing to provide chimney services, but remember, an attempt to save money could end up costing you much more in the long run. It is better to call a professional and get the job done right the first time around!
To schedule your chimney repair services, contact the experts at 2nd Generation Chimneys, Inc.