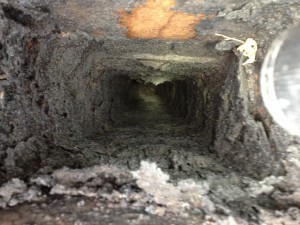 Although there are many times during the year when you can enjoy a roaring fire in your fireplace, winter is the time when you'll use it the most. There are few joys greater during a cold Minnesota winter than sitting in front of a glowing and warm fire. It's the textbook definition of the word cozy.
But you can't expect to head into the winter with your fireplace without taking some important steps to care for it. One of the most important is to arrange for professional chimney sweeping in Edina, MN. Chimney cleaning is an essential part of fireplace maintenance and safety. Although there are some basic fireplace cleaning jobs you can do on your own, chimney cleaning requires trained and certified chimney sweeps. Let's discuss why winter chimney cleaning is so important.
Safety
Safety always comes first when dealing with any device that uses fire—and fireplaces create quite a lot of fire. You want to ensure that the chimney that vents the heat and smoke from the fire is in the best condition possible.
Regular chimney cleaning removes the accumulation of creosote, a byproduct of combusting wood that builds up over time. Creosote is highly flammable and is responsible for many dangerous and destructive chimney fires. Creosote isn't all that can block up chimneys: outside elements can easily infiltrate, and that includes animals.
Carbon Monoxide Ventilation
You seal up your home tightly during the winter to prevent warmth from escaping. Although good for energy efficiency, it also increases the danger of carbon monoxide buildup in your home. Your chimney plays an important part in ventilation for CO, particularly for gas log fireplaces that can produce CO. Cleaning ensures the chimney will allow for easy, safe ventilation.
Efficiency
For a fire in a fireplace to burn efficiently, it needs to have proper airflow. Keeping the chimney clean lets a fireplace work at its highest efficiency, and that makes it much easier to use your fireplace as not only an enjoyable luxury but as an additional way to heat your home. A clean chimney can help you with the higher cost of energy as you let the fireplace take on some of the burden of your central heating system.
Longer Chimney Lifespan
Chimneys may seem like they're invincible towers of brick and mortar. But chimneys undergo a great deal of stress each winter. Regular maintenance to clean a chimney helps to extend the chimney's overall lifespan by removing creosote and corrosive substances. You'll have fewer expensive chimney repairs in the future when you keep the chimney clean each winter.
Visual Appeal
Finally, a clean chimney is just much more visually appealing. And isn't that part of the reason to have a fireplace in the first place?
Rely on the Professionals
2nd Generator Chimneys has a team of technicians who are certified with both the CCP (Certified Chimney Professionals) and CCR (Certified Chimney Reliners). We also have continuous ongoing training to meet safety standards for your home. You can trust your winter chimney cleaning and all your other chimney and fireplace needs to our trained, capable, and certified team.
2nd Generation Chimneys, Inc. serves Minneapolis, St. Paul and the Surrounding Communities. Schedule chimney cleaning with us today.