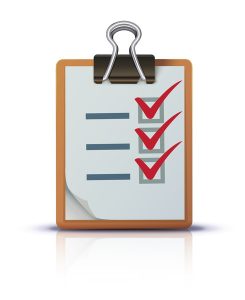 It is the best time of the year to use your fireplace. Whether you have a gas-powered one or a wood-burning one, this part of your home can make everything warmer and cozier on the coldest of days.
Nothing can ruin a nice cozy evening near the fireplace faster than a safety hazard. Unfortunately, as more people start using their fireplaces, more people also discover the different ways something can go wrong with their fireplace.
We want you to enjoy the next several months of using your fireplace without any stress. That's why we want to review some vital safety tips for using your fireplace and chimney.
Tips to Keep You Safe When Using Your Fireplace
Everyone needs to be able to use their fireplace without putting themselves and their loved ones at risk. Here are some reminders of how to keep yourself safe when using your fireplace and chimney this season and the next.
Always double-check your damper and flue are open. Keeping your damper open while the fireplace is in use is absolutely vital. This allows the smoke from your fireplace to exit the house rather than fill the room. Likewise, have a professional check that your flue is clean and clear to avoid any obstructions that may cause problems.
For wood fireplaces, make sure to use properly dried wood. Do you have a wood-burning fireplace? If so, make sure to use properly dried and aged firewood. This will prevent problems with starting the fire and will reduce the stray sparks that may appear.
Keep the area around the fireplace clear of debris and decor. We know that many people enjoy decorating their fireplace but too much decor can be dangerous. Hanging garlands or flammable wrappings on gifts can easily create a fire hazard so make sure to allow for a safe distance between your fireplace and these items.
Make sure to schedule a chimney inspection in St. Paul if you haven't already. Have you scheduled a chimney inspection for your system yet? If not, now is an ideal time to get this done. An inspection allows one of our chimney technicians to check your chimney for build-up and obstructions along with any issues in the flue and then address them so they don't create problems.
Know the signs of carbon monoxide poisoning. This is a big tip for the sake of keeping you and your loved ones safe. Maybe there is build-up on the damper or a gas leak from your gas fireplace, it can lead to carbon monoxide leaking into your house. Watch for symptoms like nausea, headaches, fatigue, and dizziness that indicate the presence of this harmful gas so you know when to open the windows, evacuate the home, and call for emergency help.
Keeping yourself and your home safe while using your fireplace is highly important. Using the tips listed above you can enjoy a safer and less stressful season. As always, our team is here to help keep your fireplace operational and safe at all times.
Contact 2nd Generation Chimneys, Inc. to schedule chimney inspections or any other service you need.