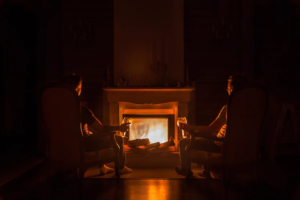 Having a fireplace can be one of the most wonderful investments you can make in your home. When people are looking to build a new home or going through a renovation to make significant home improvements, the addition of a fireplace can often be seen as an excellent addition.
From wood-burning fireplaces to gas fireplaces, having this system in your home can make the space amazing, create a great environment, provide you with affordable heating, and make the holiday season in your Plymouth home more cozy and comfortable.
Of course, fireplace installation in Plymouth, MN is no joke. Unlike other home improvement projects, fireplace installation is not a task you should handle yourself. It is always a good idea to seek professional help. We will discuss some of the reasons why it is better to hire a professional company for fireplace installation so that you can get the best value out of your investment.
Reasons To Hire A Professional Company For Fireplace Installation
Here are some of the most important reasons you should consider hiring a professional company for your fireplace installation.
Fireplace installation can be dangerous: Fireplace installation requires dealing with electrical wiring, combustible gases, and harmful emissions. Fireplaces are also potential fire hazards. It is important to take proper precautions and have a properly trained expert do the job to ensure that the installation is done safely. Improper installation can be risky for you and your family. A seasoned professional knows how to install your fireplace properly while ensuring that the fireplace is safe for you and your family.
Installing a fireplace is a complex process: Depending on the type of fireplace you choose, the process can be quite complicated. Fireplace installation requires following several challenging steps, including cutting the spot out of the wall, building a vent, running the necessary gas lines (for gas fireplaces), and installing a mantel. Wood and gas fireplaces also require a chimney. Professionals know how to handle the installation properly to ensure that it goes off without a hitch.
A professional knows how to comply with all building regulations: A fireplace installation is no joke. It requires a permit, and you need to follow the corresponding building and safety codes to install one in your home. Professionals who have been working on and installing fireplaces in Plymouth are familiar with all the rules and regulations to ensure that your installation complies with the safety codes to protect you, your property, and your neighbors. Professional fireplace installation also protects you from any fines for improper installation.
Come to Us To Get Your New Fireplace Set Up
If you are on the hunt for a reliable team to come and install the new fireplace in your home, you should consider hiring a professional company that boasts years of experience in everything related to fireplaces. That is where we come in at 2nd Generation Chimneys, Inc. We have a highly-trained and certified group of professionals in our ranks who can make quick work of your new fireplace installation and ensure a good job so that you can get the best value out of your investment.
Need to schedule a fireplace installation? Contact 2nd Generation Chimneys, Inc today.