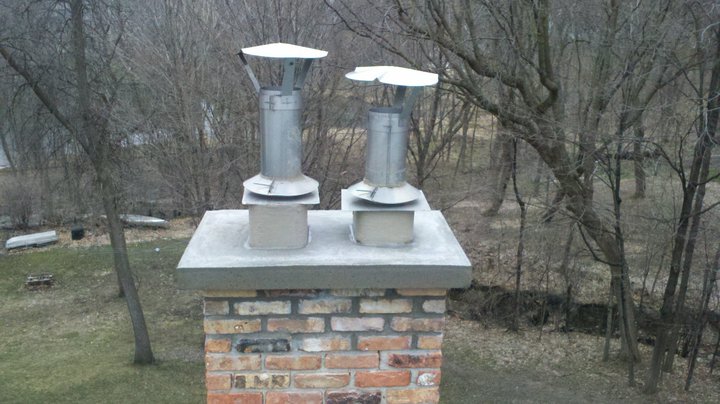 There are some people out there that may say that burning a fire in one's fireplace is an outdated or even dangerous means by which to heat one's home. Those are likely people that have never used a fireplace before! Sure, there are newer technologies out there that allow you to heat your home in a more modern way. Many homeowners actually supplement their fireplaces with such systems. For a lot of us, though, nothing can truly compare to the comfort that comes with a roaring fire in the hearth.
That being said, and as is the case with any home heating system, modern or not, there are steps that should be taken before putting your fireplace back into regular service this winter. Remember, the fireplace has been out of the game for a few months at this point. You don't really want to wait for the frigid temperatures of winter to strike before taking care of your fireplace's needs, either, since you'll want to be using it in the fall season, too. So here are some tips for prepping your fireplace in Minneapolis, MN.
Hire a professional chimney sweep to sweep out your chimney. Creosote is no joke. It is a highly flammable material and could result in a chimney fire if you're not having your chimney swept on an annual basis. And no, you cannot handle this job on your own. Hiring our team means that a thorough job and a thorough cleanup will be done!
Have your chimney inspected. As you can imagine, your chimney really takes a beating. It is responsible for venting smoke and gases out of your house, and it deals with a lot of heat on its interior surfaces. Outside, of course, is another story entirely. There, the rough elements faced year-round can do damage. We can inspect your chimney for proper function and signs of damage.
Invest in a chimney cap. You really do not want to be dealing with water getting into your chimney, let alone pests that can cause serious health concerns! A good chimney cap that is professionally installed will protect you from such issues.
Get a spark arrestor, if you don't already have one. Using sufficiently dried wood is going to reduce the amount of moisture popping out of it, but you can still count on the occasional snap that will send embers and bits of wood flying. Having a good spark arrestor in place is going to help protect your safety so that you can use your fireplace confidently.
It really doesn't matter if you plan to use your fireplace as a primary heating source, or if you're just going to burn a little wood in it here and there to enjoy some nice ambiance. Professional fireplace and chimney services are a must if you want to use that fireplace safely. That is why you should get our fireplace professionals on the job, ASAP.