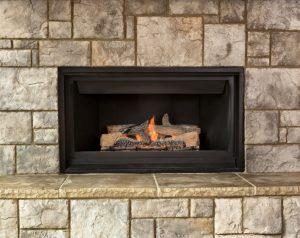 Sometimes even the most ideal dream home can lack that last little detail you are looking for–like a fireplace. Fireplaces, while not as necessary as they were before the advent of the central heating system, still bring a little extra warmth and "atmosphere" to a modern home. Let's be honest, who doesn't love curling up to watch a movie or play a game next to a nice steady flame? It's just cozy!
If you are looking to add a fireplace to your home this season, you should know that this is no simple task. A fireplace installation in Minneapolis should always be handled by experts like the ones at 2nd Generation Chimneys, Inc. Our team knows how to get the job done right.
The Difference That a 2nd Generation Chimneys, Inc. Technician Can Make
Hiring someone to tackle your fireplace installation is no small choice. You want to make sure that the technician hired to get the job done will do it right and with as little trouble as possible. The team at 2nd Generation Chimneys, Inc. can offer this and more.
We've served the Minneapolis and St. Paul areas for more than 15 years and we are known for our great expertise at everything to do with your fireplace and chimney, from start to finish. You can rely on our team members to help guide you through every vital part of your fireplace installation including:
1. Helping You Choose Your Optimal Fireplace System
A fireplace offers more than one option believe it or not. If a wood-burning fireplace seems like too much work to keep up, a gas fireplace may be more your speed. Either way, our technicians can work with you to determine your needs and wants for your fireplace and help pair you with the best option.
For example we know to take into consideration the price of gas in your areas or whether or not you have the budget to buy wood each winter
2. Finding the Best Spot to Install the System and Scheduling the Service With Your Time In Mind
Selecting the spot for your fireplace isn't as easy as you think. There are regulations about how far certain parts of the chimney must be space from certain parts of your home. Your safety is the priority here which is why it is good to keep in mind that our technicians know exactly how to assess your home and select the best area to install your new fireplace.
Worried about scheduling? Don't be! We can work with you to find the best time to get the installation done too.
3. Performing an Expert Installation That Will Give You the Best Fireplace For Years To Come
Last but not least, you should know that our team members are licensed, experienced, and equipped to perform your fireplace installation in a timely manner. Every technician on our team is certified with the Chimney Safety Institute of America (CSIA) and the Certified Chimney Professionals (CCP). Along with being able to assure you of our expertise, we can guarantee that we will always use state-of-the-art technology to get the job done.
For your fireplace installation and any other fireplace or chimney services you need, you can rely on 2nd Generation Chimneys, Inc. Contact us today.